9 Supplements for Lung Health
Published: 07/10/2013
Learn More:
Hypnosis and Hypnotherapy
Related:
Wellness Therapies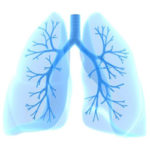 The ability to breathe properly is fundamental to good health. Don't take the health of your respiratory system for granted, even if you are not a smoker – consider these supplements, which can help to promote lung health:
Daily multivitamin. Look for products containing 15,000 IU of mixed carotenoids, including beta-carotene.
Vitamin C. This water-soluble vitamin can provide additional protection against the oxidative effects of air pollution and smoke.
Coenzyme Q10 (CoQ10). This powerful antioxidant can improve the use of oxygen at the cellular level.
Cordyceps and reishi mushrooms. These Chinese medicinal mushrooms may be useful in promoting optimal respiratory efficiency and protecting against chronic lung disease.
B vitamins. Especially B6, may help protect against lung cancer by supporting immune function.
Vitamin D. This fat-soluble hormone may help prevent the cellular changes that promote lung cancer.
Mullein. The flowers and leaves of this Mediterranean native can help relieve dry, bronchial coughs and help alleviate chest congestion.
Zhu ling (Polyporus umbellatus). This mushroom may be particularly useful in protecting against lung cancer: Research suggests it may help stimulate the body's immune response against lung tumors.
The Vitamin Advisor has more information on supplements and health – visit today for your free recommendation.
Find out which vitamins are right for you.
Everyone's dietary needs are different based on a number of factors including lifestyle, diet, medications and more. To find out
what vitamins you need
, take the
Weil Vitamin Advisor
. This 3-step questionnaire requires just minutes to complete, and generates a free, no-obligation vitamin and nutritional supplement recommendation that is personalized to meet your unique nutritional needs.
Getting Enough Vitamin D?
Are you taking the recommended amount of vitamin D? And why do you need this micronutrient, anyway? Find out – get your free, personalized supplement recommendation at Dr. Weil's Vitamin Advisor. Visit today to learn more!