5 Ways to Prevent Tapeworms
Published: 04/18/2013
Learn More:
What's Behind the Autism Upswing?
Related:
Children's Health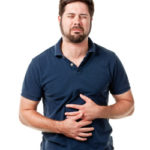 Tapeworms are parasites that can infect humanswho eat undercooked pork, beef or fish that contain the worms' eggs or larvae.They can also take hold after a humaningestsfood or water contaminated with feces from an animal or human with a tapeworm infection. Once a worm is inside the body, it fastens to intestinal walls where it grows and produces eggs, living for up to 20 years and growing as long as 30 feet!
The classic symptoms of tapeworms include nausea, weakness, loss of appetite, abdominal pain, diarrhea and weight loss. Infected individuals may not be able to absorb adequate nutrients from food, although in many cases there are no symptoms and the tapeworm will leave the body of its own accord.
Here are some healthy habits that can help you avoid tapeworms:
Wash your hands carefully after handling food, using the toilet or before eating.
Wash and cook all fruits and vegetables in safe water if you're traveling or living in an area where tapeworms are common – that is, tropical and semi-tropical areas with poor sanitation.
Thoroughly cook meat at 125 degrees Fahrenheit (52 degrees C) or higher to kill tapeworm eggs and larvae.
Avoid undercooked pork, beef and fish.
Be particularly cautious with raw animal foods. You can kill tapeworm eggs and larvae if you freeze meat and fish for at least 24 hours before cooking and eating. The FDA requires that fish to be served raw remain frozen for seven days at a temperature of minus four degrees Fahrenheit or for 15 hours at a temperature of minus 31 degrees Fahrenheit in a blast freezer.
If you are diagnosed with a tapeworm, a single dose of an oral medication is usually all it takes to eradicate the worm.
Find out which vitamins are right for you.
Everyone's dietary needs are different based on a number of factors including lifestyle, diet, medications and more. To find out
what vitamins you need
, take the
Weil Vitamin Advisor
. This 3-step questionnaire requires just minutes to complete, and generates a free, no-obligation vitamin and nutritional supplement recommendation that is personalized to meet your unique nutritional needs.
Vital Choice Wild Seafood & Organics
Wild salmon is recommended by Dr. Weil because it's rich in the nutrients that promote good health. Vital Choice is the trusted source for fast home delivery of the finest wild seafood and other delicious foods that are really, really good for you. Shop Vital Choice now – and sign up for Vital Choices, our free e-newsletter with up-to-the-minute health news, fabulous recipes, and exclusive special offers.