4 Reasons to Enjoy Corn on the Cob!
Published: 07/19/2013
Learn More:
Kissing Pets: Is It Safe?
Related:
Pets & Pet Care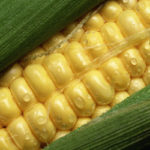 Corn on the cob is a traditional summertime treat that can add some nutritional value to typically less-than-healthful BBQ fare. Corn has been cultivated for centuries and remains a staple in many parts of the world. A good source of vitamins B1, B5 and C, whole corn also provides many other valuable nutrients, including:
Fiber for gastrointestinal function and weight control.
Folate, which can help reduce the risk of birth defects and promote heart health.
Vitamin B5 (pantothenic acid), vital to healthy adrenal function.
Lutein for healthy vision.
When choosing corn, opt for ears with yellow or deep yellow kernels – they are higher in beta-carotene than pale yellow or white kernel corn. Try corn on the cob grilled or steamed, with the husk left on during the cooking process to help retain the most nutrients. Brush it with some olive oil for a healthy and tasty summertime side!
Corn is featured in this delicious summer soup!
Find out which vitamins are right for you.
Everyone's dietary needs are different based on a number of factors including lifestyle, diet, medications and more. To find out
what vitamins you need
, take the
Weil Vitamin Advisor
. This 3-step questionnaire requires just minutes to complete, and generates a free, no-obligation vitamin and nutritional supplement recommendation that is personalized to meet your unique nutritional needs.
Want to Get "Healthy-in-a-Hurry"?
Sign up for the "EatingWell This Week" Free E-Newsletter – full of in-season recipes, healthy-in-a-hurry suppers, EatingWell Test Kitchen cooking techniques and tips, product and tool ratings. And get a free gift – a digital mini-cookbook. Click here for free e-newsletter!