Children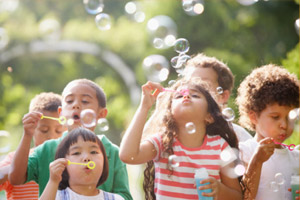 Contrary to popular belief, children are not small adults; they have unique physical, mental and spiritual needs. Find natural health solutions for children here.
Related Children Articles
All Related Children Articles
Related Q&A's
A Mystery Disease in Children?
My 5-year-old grandson has been diagnosed with Kawasaki disease. We have so many unanswered questions. What do you know about this disease?
A Placebo Pill to Comfort Kids?
What do you think about this placebo pill for kids? You're supposed to give it to them instead of real medicine.
ADHD Without Drugs?
My nephew, age 8, was just diagnosed with Attention Deficit Hyperactivity Disorder (ADHD), and his pediatrician recommended drug treatment. The problem seems to be that he doesn't much like school and is restless (not disruptive!) in class. Drugs seem a bit drastic to me. Any recommendations?
Acupuncture for Kids?
Is acupuncture an appropriate treatment for children?
Added Benefits From Measles Vaccine?
Can you tell me what the term "immune amnesia" means? I've heard that having measles erases the immune system's memory of earlier infections, leaving kids vulnerable to ones they've already had.
Allergic Already?
My ten-month old grandson has been diagnosed with allergies. I hate to see him start on medications at this early age. Are there any natural products or methods to help ease allergy symptoms in infants?
Antacids for Babies?
Is there any risk to putting a four-week-old baby boy on an antacid? The doctor wants to rule out GERD, so is trying an antacid for a week.
Are Amber Teething Necklaces Worthwhile?
What can you tell me about amber teething necklaces for babies? Are the health claims substantiated by any research?
Are Childhood Vaccines Dangerous?
What do you think of current vaccination schedules for infants? They seem very crowded, and I've heard that among other possible risks, there are concerns they might be linked to developmental disabilities?
Best Solid Foods For Babies?
I have two 4-month old babies who are completely formula fed. I'm planning to introduce solids when they are six months old, but I don't know which foods are best to start out with. Some say fruits, some vegetables, the majority start with grains, but which is right?
Best Treatment for Teething?
Is it safe to use the product Camilia for a teething six-month-old? Our doctor doesn't recommend it because it contains belladonna. The manufacturer claims that the product is safe because it contains a homeopathic form of belladonna instead of an herbal form.
Born With No Nails?
My daughter, now age five, does not have any toenails and has very few finger nails. She also does not have much hair. Everyone thinks she is a baby even though she is going into kindergarten. Could she be missing a vitamin?
Calming a Colicky Baby?
How can I treat my baby's colic?
All Related Children Q&A's