Pets & Pet Care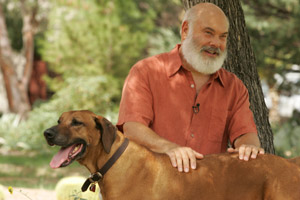 Studies have shown that caring for a companion animal can lower blood pressure and even lengthen survival time after a heart attack. But pets need proper attention. To learn natural-care tips for animal companions, look here.

Related Pets & Pet Care Articles
All Related Pets & Pet Care Articles
Related Q&A's
Are Cats a Threat to Pregnancy?
I've just learned that I'm pregnant. My husband says that we should get rid of our two cats because they could endanger my pregnancy. I suspect this is an old wives tale. Is there anything to worry about?
Are OTC Human Drugs Safe for Pets?
Do you know whether or not it is it safe to give a pet, either dog or cat, over-the-counter medication made for humans? If so, which ones can be used?
Are Pet Owners Healthier?
I always thought that having pets was associated with good health, but I recently heard that just the opposite is true. Which is right?
Can Pets Cut Medical Costs?
I know that having a pet can be good for your health, and now I've heard that pet ownership can reduce health care costs nationwide. That's amazing. Is it true?
Catching a Cold from a Cat?
My cat has Chlamydia. Can I catch it from him?
Dogs at Work?
I know you have dogs, but I'm wondering what you think about dogs in the workplace? Several of my co-workers want to bring their dogs to the office. I like dogs, but I think they would be a big distraction. On the other hand, I know that there are health benefits to having pets.
Fighting Off Fleas?
My dog had fleas. He had a flea bath and now has a flea collar, but the fleas are still in the house and have decided that I'm breakfast, lunch and dinner. How can I get rid of them without setting off a chemical "bomb"?
Fish Oil for Dogs?
Is it harmful for dogs to take intended-for-human-consumption fish oil supplements for itchy skin?
Home Cooking for Pets?
I would like to switch my cat and dogs to home-cooked food rather than commercial products. Can you recommend any reliable sources for nutritionally sound pet food recipes?
Is Kitty Litter Dangerous?
I sometimes worry about breathing in the dust from cat litter. Have there been any studies or are there any health concerns on the danger of breathing in litter dust, either for me or my cats?
Keep Pets Out of Your Bed?
What's this I hear that allowing pets to sleep on your bed puts you at risk for some dangerous diseases? I've always let my cats sleep on the bed. Is this for real?
Kissing Pets: Is It Safe?
My wife always kisses our dogs and cats, but I think it is disgusting. What's your take on it? Can diseases be transmitted from cats and dogs to humans by kissing?
Manicures for Dogs?
What's the best way to clip dogs' claws?
All Related Pets & Pet Care Q&A's