Not Enough Vitamin K?
I'm concerned about vitamin K. I understand that there's a higher risk of death among seniors with low levels of it. How much do we need?
Andrew Weil, M.D. | August 14, 2020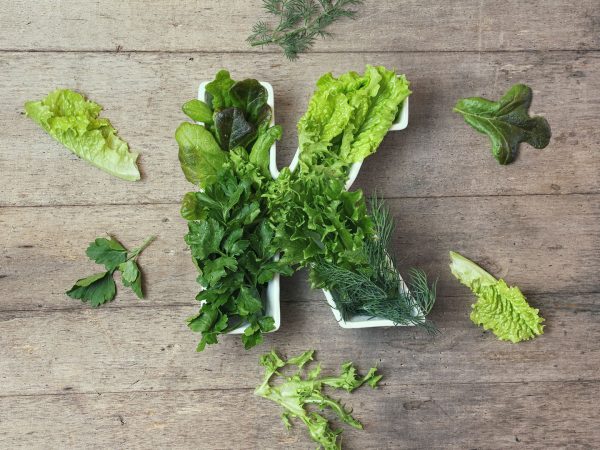 A study from the Jean Mayer USDA Human Nutrition Research Center on Aging at Tufts University and Tufts Medical Center published in May 2020 found that older adults whose vitamin K levels are low are at higher risk of death than people of the same age with adequate levels. Vitamin K is necessary for normal blood clotting and maintaining healthy blood vessels. It also regulates calcium in the body, keeping it in the bones and out of the arteries. Adequate intake appears to help reduce the risk of both heart disease and cancer. Good sources include lettuce, kale and spinach, as well as other leafy greens.
Nearly 4,000 seniors aged 54 to 76 participated in the Tufts study. Researchers first determined the vitamin K levels of all of them, then followed them for 13 years to determine their risks of heart disease and death. Results showed that while there were no significant associations between vitamin K levels and heart disease, the participants with the lowest levels had a 19 percent higher risk of death than those with adequate levels. The daily recommended intake of vitamin K established by the Food and Nutrition Board of the U.S. Institute of Medicine is 120 mcg for men age 19 and older and 90 mcg for women age 19 and older
None of the participants in the Tufts study had heart disease when they enrolled. (People who were taking the blood thinner warfarin were excluded because vitamin K counteracts warfarin's anti-clotting effects.)
Study leader Kyla Shea, Ph.D., wrote that the "possibility that vitamin K is linked to heart disease and mortality is based on our knowledge about proteins in vascular tissue that require vitamin K to function. These proteins help prevent calcium from building up in artery walls."
The study adds to existing evidence for the health benefits of vitamin K, but because it was observational, it didn't establish a causal relationship between low levels of K and increased risk of death.
Andrew Weil, M.D.                             .
Source:
M. Kyla Shea et al, "Vitamin K status, cardiovascular disease, and all-cause mortality: a participant-level meta-analysis of 3 US cohorts." The American Journal of Clinical Nutrition, May 2, 2020, DOI: 10.1093/ajcn/nqaa082