What's The Best CoQ10?
Is it true that the supplement CoQ10 is made from tobacco leaves? If a person were on the nicotine patch, would taking CoQ10 impede the progress of quitting smoking or be otherwise harmful?
Andrew Weil, M.D. | April 7, 2017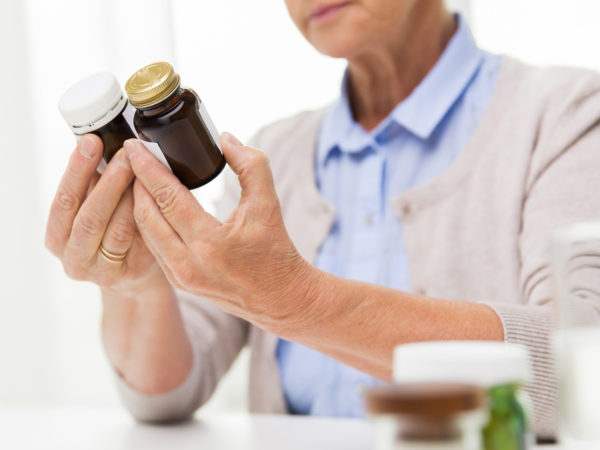 Coenzyme Q10, more widely known as CoQ10, is a natural antioxidant made by the body and also found in most foods. Among its other effects, it improves use of oxygen at the cellular level, particularly in heart muscle cells. Some athletes believe it also increases aerobic capacity.
I recommend coenzyme Q10 to anyone concerned about heart health, and I take 120 mg daily myself. CoQ10 helps prevent the oxidation of LDL ("bad") cholesterol, maintains healthy blood vessels, reduces the risk of plaque rupture and supports optimal functioning of the heart muscle. Some evidence suggests that CoQ10 can help lower blood pressure. Anyone taking statins to lower cholesterol should take 60 to 90 mg of CoQ-10 daily because the drugs suppress production of CoQ10 as well as cholesterol. (Low CoQ10 levels in patients on statins can contribute to the common side effects of fatigue and aching joints and muscles.)
CoQ10 supplements have long been made in Japan by a yeast fermentation process. More recently, a compound called Solanesol, a precursor of CoQ10, has been extracted from tobacco leaves and converted to CoQ10. (Solanesol does not contain nicotine.) The conversion is accomplished via a fermentation process involving the bacteria Rhodospirillum rubrum.
If you've been taking CoQ10 produced this way, you don't have to worry about any negative interaction with a nicotine patch or your effort to stop smoking.
I am most familiar with CoQ10 derived from the yeast fermentation method. It is regarded (and described) as "trans" or "natural" and is identical to the CoQ10 produced by the body. I've read – but have been unable to independently verify – that CoQ10 produced from tobacco stems is less expensive and also less effective. As a general rule, I would advise you to steer clear of CoQ10 supplements that are unusually inexpensive.
CoQ10 comes in two forms: ubiquinol, the active antioxidant form, and ubiquinone, the oxidized form, which the body partially converts to ubiquinol. Many multi-ingredient supplements contain both. When taking CoQ10 as a stand-alone supplement, I recommend seeking out ubiquinol IN softgel form. Because CoQ10 is fat-soluble, be sure to take your supplement with a meal containing fat. I continue to recommend at least 90-120 mg to anyone with a family history of heart problems or who is otherwise at risk for cardiovascular disease. Further, I see no reason why an otherwise healthy man, or woman, should not take CoQ10 preventively.
Andrew Weil, M.D.
Source:
Yuting Tian et al, "Tobacco biomass hydrolysate enhances coenzyme Q10 production using photosynthetic Rodospirillum rubrum." Bioresource Technology, October 2010. doi: 10.1016/j.biortech.2010.05.020.