Tyrosine: Good Supplement For Depression?
I have been told by a nutritionist that tyrosine is an effective agent in fighting depression and anxiety. What do you know about this amino acid as a supplement?
Andrew Weil, M.D. | February 23, 2010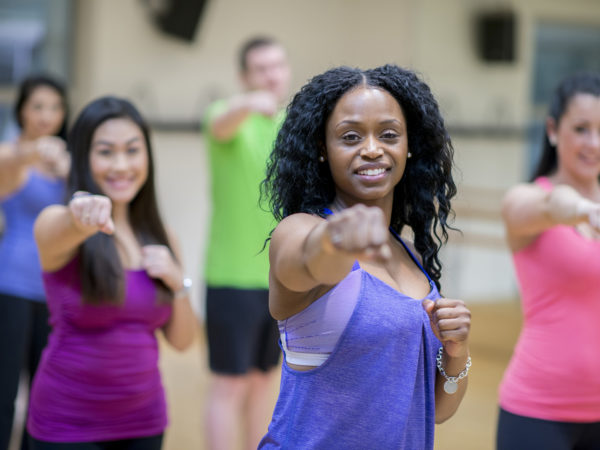 Tyrosine (actually L-tyrosine) is an amino acid precursor of the neurotransmitters norepinephrine and dopamine. Taking tyrosine on an empty stomach is supposed to cause an increase in norepinephrine and dopamine in the brain, which can lead to increased energy, alertness and improved moods, thus relieving depression. Unlike Saint John's wort, an herbal remedy that can take two months to work, and prescription antidepressants, which probably won't kick in for about six weeks, tyrosine works very quickly. However, because it can raise blood pressure in some people, it must be used cautiously by individuals with hypertension. It can also cause anxiety. For those reasons, it is not my first choice for treating depression.
Instead, I recommend the following measures for mild to moderate depression. (Severe depression requires management by qualified mental health professionals).
Aerobic exercise: I don't think there's any better approach to relieving mild to moderate depression. For best results, I recommend at least 30 minutes of continuous activity at least five days a week.
Omega-3 fatty acids: This essential fatty acid is found in fish such as salmon and sardines, plus walnuts and freshly ground flaxseeds, and in fish oil supplements. Preliminary research suggests that omega-3s may help support and maintain a healthy brain. Try taking a fish oil supplement at a dose of two to three grams a day to start; make sure it gives you both EPA and DHA in an approximate ratio of 3 or 4 to 1. Also make sure you're getting 2 to 3 grams of omega-3'S, not of total oil.
Try acupuncture : This traditional therapy is recognized by the World Health Organization as an effective treatment for mild to moderate depression
Relaxation techniques. The regular practice of breathing exercises, meditation and yoga can help relieve depression.
Avoid caffeine and alcohol. Both can interfere with normal moods and aggravate depression.
St. John's wort. Standardized extracts of this herbal remedy have shown an effectiveness equaling Prozac in the treatment of mild to moderate depression. Take 300 mg of an extract, standardized to 0.3% hypericin and 5% hyperforin, three times a day with food.
SAMe. This supplement works faster than St. John's wort. Use only the butanedisulfonate form in enteric-coated tablets, or in capsules. Try 400-1,600 mg a day on an empty stomach.
B vitamins. The B vitamins, especially folic acid and vitamin B6, can be helpful in relieving mild depression. (They also can increase the efficacy of prescription anti-depressants.)
Check your meds. Make sure you aren't taking any of these over-the-counter or prescription medications that can contribute to depression: antihistamines, tranquilizers, sleeping pills and narcotics can all make matters worse.
Psychotherapy: Cognitive behavioral therapy can be especially helpful.
Andrew Weil, M.D.