Supplements That Turn Up The Heat?
I just heard that the dietary supplements ephedra and creatine may have contributed to fatal heat strokes among football players. What makes these supplements dangerous?
Andrew Weil, M.D. | August 15, 2002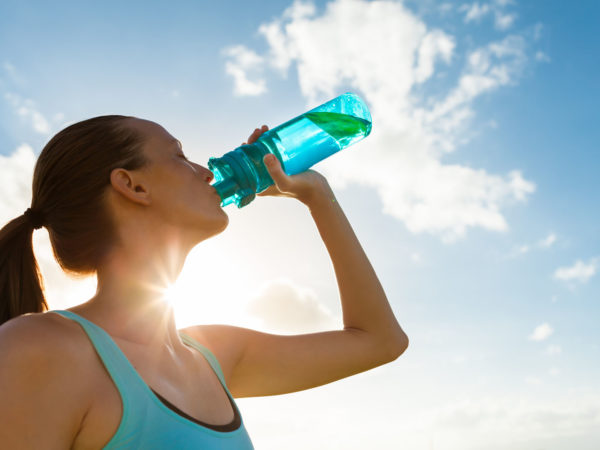 Updated 1/20/2004
You probably heard about results of a study published in a recent issue of the medical journal Neurosurgery. After reviewing data on deaths and injuries among athletes playing amateur and professional sports compiled by the National Center for Catastrophic Sports Injury Research, a team of researchers suggested that the deaths of 15 football players from heatstroke between 1995 and 2001 (compared to six between 1985 and 1994) may have been due to the use of ephedrine and creatine.
Their conclusion was reached by a process of elimination because the only other explanation – failure to drink enough water or sports drinks – apparently wasn't the problem. Instead, the researchers attributed the deaths to changes in athletes' behavior and said that there is "no bigger change that we're aware of" than the increasing use of so-called performance enhancing supplements. In December 2003, the FDA banned ephedra, saying "dietary supplements containing ephedra present an unreasonable risk of illness or injury, and should not be consumed."
Studies have shown that more than 70 percent of college athletes and up to 50 percent of high school athletes take some type of performance enhancing supplement, including steroids. Despite the fact that both the National College Athletic Association and more recently, the National Football League (NFL) have banned supplements containing ephedrine, the active ingredient in so-called "herbal energy" supplements, use apparently is widespread. (The NFL ban came after the tragic death of Minnesota Vikings offensive lineman Korey Stringer, who succumbed to heat stroke last year during pre-season camp. While autopsy results did not find any evidence of ephedra in his body, supplements containing ephedra were found in his locker).
I've warned against both of these supplements in the past. Creatine can contribute to dehydration and heat stroke by interfering with the body's sweating mechanism, As well as causing a shift of water from the blood and other areas of the body into muscle cells. Moreover, mixed with fruit juice, creatine promotes formation of the metabolic waste product creatinine, which stresses the kidneys. It also has been linked to muscle cramps, strains and pulls as well as diarrhea.
If anything, ephedrine (sold as ephedra or ma huang) is worse. It is a stimulant that can raise the body's core temperature and cause irregular heartbeat, insomnia and elevated blood pressure. Furthermore, its energy-boosting effects can dangerously mask signs of fatigue and dehydration. Again, this has been banned, so if you have products containing ephedra in your home, dispose of them properly.
I hope that athletes everywhere will realize that these supplements aren't safe, particularly in the summer months when risks of dehydration and heat stroke are considerably higher than they are during the rest of the year.
Andrew Weil, M.D.