PCBs In Fish Oil Supplements?
Are you aware of a lawsuit that is going on in California regarding the levels of PCBs in fish oil supplements? What's your view?
Andrew Weil, M.D. | July 8, 2010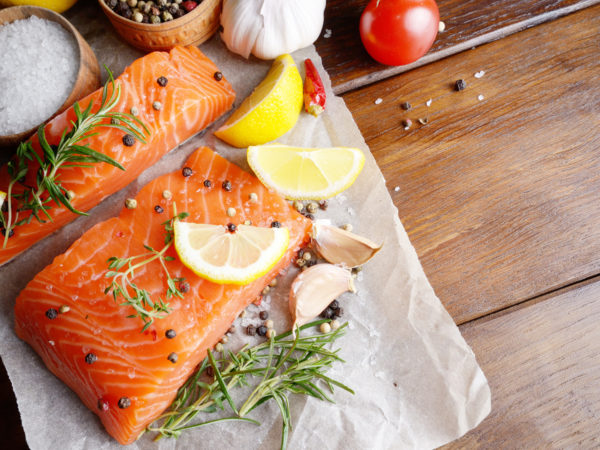 Yes, I am aware of the California lawsuit. It was filed by environmentalists who claim that certain fish oil supplements sold in the state contain unsafe and illegal levels of PCBs (polychlorinated biphenyls). The manufacturing of these chemicals was banned in the United States in 1979, but they were widely used as plasticizers in paints, plastics, and rubber products and many other industrial applications. These compounds don't readily break down, so those used in the past are still being released into the environment. PCBs are known to have adverse health effects in humans and animals and are regarded as potential carcinogens.
In their lawsuit, the plaintiffs maintain that the supplement manufacturers and distributors named are in violation of California's Proposition 65, a law that requires warnings to consumers about chemical hazards. They claim that their tests showed wide ranges of PCB levels in fish oil supplements, from 12 nanograms per recommended dose to more than 850 nanograms. The plaintiffs argue that consumers should be notified if PCB levels are above zero.
Adam Ismail, executive director of the Global Organization for EPA and DHA Omega-3s (GOED), explains that under California's Proposition 65 no "maximun allowable dose levels" have been set for fish oil supplements and that for this reason, the plaintiffs contend that "the default level should be zero." I should note that in 2008, a study from Consumer Reports and another from ConsumerLab (a supplement testing company), found no unsafe levels of PCBs, mercury, or dioxin in the fish oil supplements they tested.
It will be interesting to see how this lawsuit plays out. Obviously, we all want contaminant-free supplements and food, and consumers should have the right to know if any substance they ingest could be detrimental to health. Unfortunately, in our increasingly contaminated world, I'm afraid that it is not easy to find anything that is 100 percent free of toxins.
I continue to recommend getting omega-3 fatty acids by eating oily, wild caught, cold-water fish 2-3 times per week. If you use fish oil capsules instead or in addition, take two grams daily of a brand that contains both EPA and DHA and choose a supplement derived from molecularly distilled fish oils – these are naturally high in both EPA and DHA and low in contaminants. Try to find a brand that has been independently tested, rated highly by a respected laboratory, such as the IFOS program in Canada, and guaranteed to be free of heavy metals such as mercury, lead, and other environmental toxins including PCBs.
Andrew Weil, M.D.