New Regulations For Supplements?
What do you think of the new rules the FDA plans to impose on dietary supplement manufacturers?
Andrew Weil, M.D. | April 3, 2003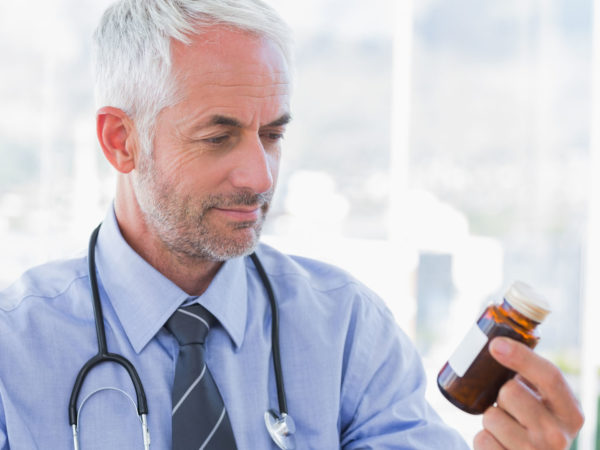 (Updated Jan. 20, 2004)
In early March the FDA announced new regulations to ensure that supplements are accurately labeled and free of bacteria, pesticides, lead and other contaminants. The agency acted after repeated reports about products that contained less of the active ingredients than claimed on the labels. One study at the University of Arkansas showed that half the brand-name ephedra products differed from their label strengths by at least 20 percent. Some contained other drugs that should have been listed on the label, and some contained heavy metals.
In its announcement, the FDA listed a number of other instances of mislabeling and supplement contamination as examples of the types of abuses it seeks to prevent:
An unnamed supplement found to contain lead that was recalled by the manufacturer.
A recall of a niacin product after reports of heart attacks, vomiting and liver damage. This occurred after a supplier apparently mislabeled a bulk container that held ten times the safe concentration of the compound.
Five soy or red clover products that contained only 50 to 80 percent of the isoflavones claimed on the labels.
Eight probiotics containing less than one percent of the number of live bacteria claimed on the label.
A folic acid supplement containing only 35 percent of the amount of folic acid claimed on the label. The supplement was recalled.
The new rules cover the design and construction of physical plants, the establishment of quality control procedures, testing of manufactured dietary ingredients and dietary supplements and requirements for maintaining records and handling consumer complaints.
The regulations are a step in the right direction, but we don't know how the FDA is going to enforce them. And despite this change, manufacturers still aren't required to report adverse health effects or establish the safety and efficacy of their products before putting them on the market. However, in December 2003 the FDA banned ephedra, saying "dietary supplements containing ephedra present an unreasonable risk of illness or injury, and should not be consumed."
Andrew Weil, M.D.