Colloidal Silver: Looking For A Silver Lining?
What is colloidal silver? Is this something you recommend? I've heard that it is effective against the coronavirus, COVID-19.
Andrew Weil, M.D. | March 26, 2020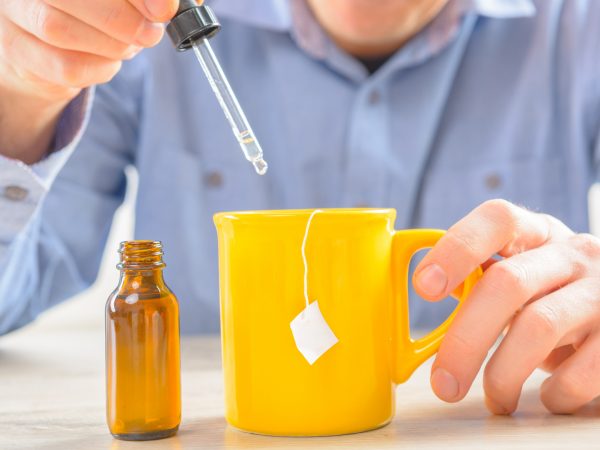 Colloidal silver is a liquid suspension of tiny silver particles. Silver is an effective germicide against some disease-causing bacteria, but most of the claims for colloidal silver are entirely unfounded. It is not an alternative to antibiotics, nor is it a cancer preventive. It's supposed role as an immune system booster, or a useful treatment for everything from ear infections to tuberculosis, shingles and AIDS is fanciful marketing. Some promoters even claim that colloidal silver can extend life. And it is certainly not true that a product called Silver Solution can eliminate, kill or deactivate the coronavirus or protect elderly people from it.
At present there is no product that can reliably treat or cure COVID-19, and it is illegal to promote the sale of products that falsely claim otherwise. The state of Missouri took legal action in March (2020) against evangelist Jim Bakker, who was promoting Silver Solution on his television show. Selling fake treatments for this disease (and others) is a violation of state and federal law.
Silver is not harmless. It can accumulate in the body, leading to a disfiguring condition (argyria), marked by bluish-gray skin pigmentation, especially around the nose and mouth, a change that cannot be reversed. The appearance of people with this condition has been likened to that of corpses come suddenly to life. Long-term use of oral silver products has also led to neurological problems, including seizures, as well as kidney damage, stomach distress, headaches, and fatigue. It can also interfere with the absorption of some medications, including tetracycline antibiotics and thyroid hormone supplements.
In 1999 the FDA banned the sale of all over-the-counter products containing colloidal silver and silver salts, stating that these compounds haven't been recognized as safe. The ban doesn't apply to dietary supplements containing colloidal silver, but the FDA has jurisdiction over such products based on the claims they make and if there are any potential safety issues.
Andrew Weil, M.D.
Sources:
nccih.nih.gov/health/colloidal-silver
 bbc.com/news/world-51735367
npr.org/2020/03/11/814550474/missouri-sues-televangelist-jim-bakker-for-selling-fake-coronavirus-cure
cspinet.org/news/cspi-urges-fda-enforcement-action-televangelist-jim-bakkers-fake-coronavirus-cure-20200218
Self Healing, May 2003, page 6
Self Healing, November 2001, page 6