Calcium Supplement Dangers?
I've been very disturbed to read that taking calcium supplements may damage the heart and can lead to dementia. I'm otherwise healthy but have been taking calcium to avoid osteoporosis. Should I stop?
Andrew Weil, M.D. | January 6, 2017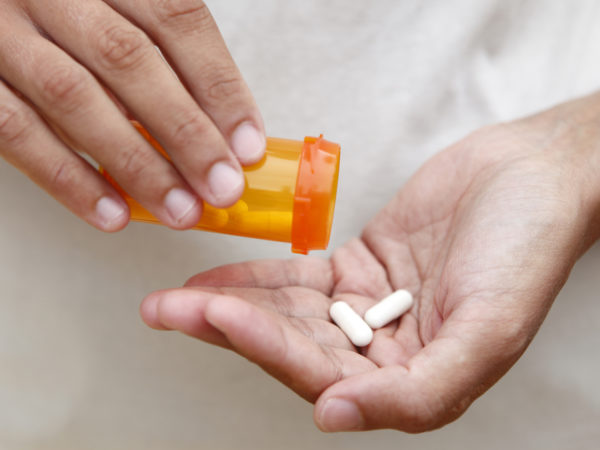 A recent (2016) investigation from Johns Hopkins did suggest that taking calcium supplements may lead to heart damage and another from Sweden linked the supplements to a risk of dementia in some women.
After analyzing 10 years of medical tests on more than 2,700 men and women, the Hopkins researchers concluded that taking calcium supplements may increase the risk of plaque buildup in coronary arteries and heart damage. They wrote that earlier studies had found that calcium from supplements doesn't make it into the bones and isn't completely excreted in the urine, particularly in older people, suggesting that it must accumulate somewhere in the body. The investigators noted that as we age, calcium-based plaque builds up in arteries, which can impede blood flow., increasing the risk of a heart attack.
The study participants, age 45 to 84 (51 percent were women), reported on their intake of dairy products and other calcium-rich foods as well as on the medications and supplements they took daily. The researchers then used cardiac CT scans to determine each participant's coronary artery calcium score, a measure of calcification in those vessels and a marker of heart disease risk. The test was repeated 10 years later. After controlling for other heart disease risk factors including age, sex, exercise, smoking, weight, drinking, blood pressure, and family medical history, the investigators found that participants who took supplements had a 22 percent increased likelihood of having a coronary artery calcium score indicating development of heart disease compared to those who received all their calcium from their diet.
This doesn't prove that taking calcium supplements leads to heart disease, but it does show an association between the two. It also suggests that a calcium-rich diet may be protective of heart health. I agree. I believe that vitamin D is key to absorption and usage of calcium; if your vitamin D levels are optimal, you should be able to get all of this micronutrient you need from calcium-rich foods (dairy products, leafy greens, broccoli, sesame, sardines with bones, etc.).
The Swedish study linking calcium supplements to dementia observed an increased risk only among older women who had had a stroke or other signs that blood flow to the brain may have been compromised. Researchers from the University of Gothenburg followed 700 dementia-free women age 70-92 for 5 years after testing their memory and thinking skills and performing CT brain scans on 447 of them. The investigators reported that 98 women were taking calcium supplements when the study began and 54 participants already had experienced a stroke. Over the 5 years, 54 more women had strokes and 59 others developed dementia.
The risk of dementia was seven times higher among women who had strokes and took calcium supplements than it was among those with a history of stroke who didn't take the supplements. The study also found that women with white-matter brain lesions (evidence of a mini-stroke or impaired blood flow to the brain), who took supplements were 3 times more likely to develop dementia as women who had white matter lesions and didn't take supplements. Women who took supplements and had no history of stroke and those with no white matter lesions had no increased risk of dementia.
This study, too, did not prove cause and effect, only an association between calcium supplements and dementia in women with cerebrovascular disease. The researchers said more research is needed to confirm their findings and noted that calcium from food may be protective against vascular problems.
Andrew Weil, M.D.
Sources:
Erin D. Michos et al, "Calcium Intake From Diet and Supplements and the Risk of Coronary Artery Calcification and its Progression Among Older Adults: 10‐Year Follow‐up of the Multi‐Ethnic Study of Atherosclerosis (MESA)" Journal of the American Heart Association, October 11, 2016, doi:10.1161/JAHA.116.003815
Jürgen Kern, Silke Kern et al, "Calcium supplementation and risk of dementia in women with cerebrovascular disease." Neurology, August 17, 2016, doi: http://dx.doi.org/10.1212/WNL, http://dx.doi.org/10.1212/WNL.0000000000003111Neurology 10.1212/WNL.0000000000003111