Solution for Obese Kids?
What do you think of the proposal to take obese kids away from their parents? Is this for real?
– October 3, 2011
You're asking about an article written in the July 13, 2011, issue of Journal of the American Medical Association by David Ludwig, M.D, Ph.D., an obesity expert at Children's Hospital Boston, and Lindsey Murtaugh, a lawyer and researcher at the Harvard School of Public Health. I agree that, on the face of it, this seems like a preposterous idea, but when you read what Dr. Ludwig actually wrote, it may not sound so crazy. He was referring only to extremely obese children and suggested removing them from their parents' custody only as a last resort. And he gave an example of the kind of extreme obesity he means: a girl who as a three-year-old weighed 90 pounds and as a 12-year-old weighed 400 pounds. She also had developed diabetes, high blood pressure, sleep apnea and high cholesterol. That's a horrific health scenario for such a young child.
Dr. Ludwig and Ms. Murtaugh note that only a few states have legal precedent for the scenario they envision. In cases like the one Dr. Ludwig described, the child's life is at risk, so some intervention is appropriate. Obesity among young children and teenagers is at an all-time high: 12.5 million children in the United States are considered obese, but Dr. Ludwig and Ms. Murtaugh refer in their article only to the 2 million kids who have a BMI (body mass index) in the 99th percentile.
While this proposal provoked an uproar, bear in mind that it wouldn't be at all controversial for authorities to step in when a child is starving to death because parents were not providing adequate food. Extreme obesity can be just as life-threatening. The best-case scenario for helping these kids is education and therapy for them and their parents to promote healthier eating habits, weight loss, and reduction of the associated medical risks. But that isn't always possible, and even when it is, it doesn't always work.
It's appalling that so many children are dangerously obese and that millions more are headed for trouble later in life if they remain overweight. I hope that the controversy generated by Dr. Ludwig's proposal focuses more public (and parental) attention on childhood obesity and its consequences.
Andrew Weil, M.D.
Advertisement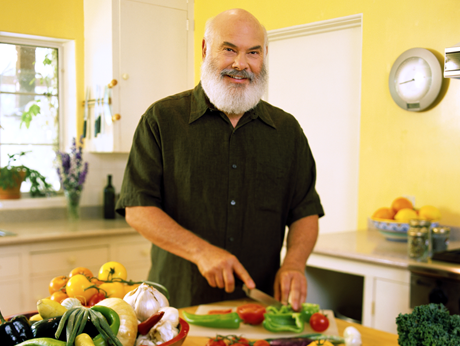 Related Weil Products
If you are a parent or grandparent, you know that abundant energy is vital when it comes to keeping up with the kids. Certain supplements can help promote energy, naturally. Learn more, and get your free, personalized Weil Vitamin Advisor recommendation now.
Get Started