Flaxseed Oil and Fertility?
I recently read that women who are trying to conceive should avoid taking flaxseed oil. But there is a lot of conflicting information out there. What do you think?
Andrew Weil, M.D. | December 24, 2010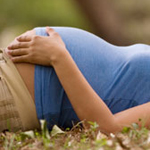 In general, I don't recommend the use of flaxseed oil at all. It goes rancid very quickly and lacks the lignans present in whole flax seeds. Lignans are a class of phytoestrogens thought to help protect against breast, prostate and colon cancers. I do recommend adding freshly ground flaxseeds to the diet; they are a good source of alpha linolenic acid (ALA), a precursor of the omega-3 fatty acids we need. (The best way to get omega-3s is by eating salmon and other oily, coldwater fish or by taking supplemental fish oil.)
I discussed your question with Jacquelyn Paykel, M.D., an obstetrician/gynecologist and integrative medicine specialist at the Medical College of Wisconsin. She noted that while flaxseed oil has been used to treat many conditions including rheumatoid arthritis and high cholesterol, according to the National Institutes of Health and the Natural Medicine Comprehensive Database, it has not been shown to be effective for any of them. Citing the same database, Dr. Paykel said that there is no evidence that flaxseed oil improves fertility and, in fact, may be unsafe to use during pregnancy. She noted that a 2008 study at the University of Montreal and the Sainte-Justine Hospital Research Center in Canada showed that risks of premature birth quadrupled among women who consumed flaxseed oil in the last two trimesters of pregnancy. No such association was seen in pregnant women who reported eating flaxseeds.
Dr. Paykel also noted that it is important to supplement with omega-3 fatty acids during pregnancy to enhance the neurologic development of the fetus and emphasized that fish oil is the best source.
Andrew Weil, M.D.