Should You Be Screened For Depression?
I understand there's a new recommendation that pregnant women be screened for postpartum depression, which I guess is a good idea. I've also heard that all adults should now be screened for depression. What does this involve?
Andrew Weil, M.D. | April 25, 2016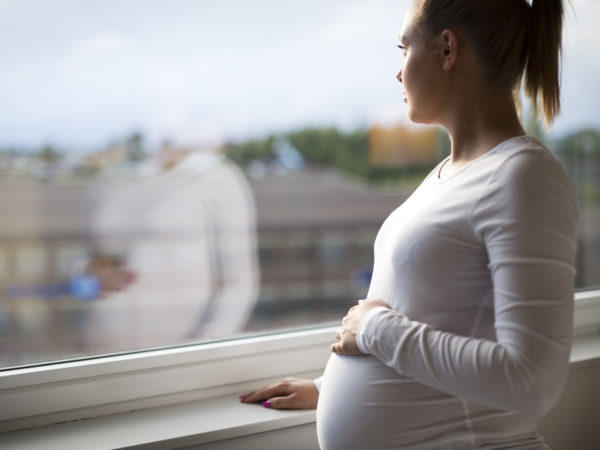 The recommendation comes from the U.S. Preventive Services Task Force (USPSTF), an independent panel of experts that makes recommendations for preventive care, including screenings for many kinds of health problems. The suggestion that pregnant women be screened for postpartum depression is new. The one pertaining to depression screening for all adults has been in place for some time, although it has been updated.
Screening for postpartum depression is likely to benefit many patients. Doctors once thought that symptoms of this disorder appeared within a few weeks of birth. But we now know that this type of depression is more widespread than once thought and that it can begin during pregnancy or at any time within the first year of giving birth. Research now suggests that between one in 8 and one in 5 women develop symptoms of depression, anxiety, bipolar disorder, obsessive-compulsive disorder or a combination of these mental health problems in the year after giving birth. Risk factors include poor self-esteem, child-care stress, prenatal anxiety, life stress, decreased social support, lack of a relationship partner, a history of depression, difficult infant temperament, previous postpartum depression, lower socioeconomic status, and unintended pregnancy.
Unfortunately, the panel didn't stipulate which doctors should do the screening. This has been a problem in the past, because obstetricians didn't consider themselves equipped to follow through with diagnosis and treatment, and pediatricians haven't seen it as their role since their patients are the babies, not the mothers.
The panel first recommended screening all adults for depression in 2009. However, it still has not specified how often this should take place, and there's no scientific evidence suggesting an optimal interval. The panel did urge doctors to screen patients who hadn't previously been screened, and to use their clinical judgment to determine if and when a repeat screening is needed.
For patients, the screening simply requires filling out a questionnaire. For pregnant women, the USPSTF suggests using the Edinburgh Postnatal Depression Scale, which is available online, as are other screening tools for depression.
The big question that remains is what to do when screening identifies a patient – pregnant or not – as depressed. The task force recommended that screening be done when doctors have systems and staff in place to insure that those who screen positive are appropriately diagnosed and treated or referred to another physician or clinic that can provide care. Treatment with antidepressants doesn't always work for mild to moderate depression (those drugs are more effective for major depression) and aren't a good idea for pregnant women since they can harm the fetus. Psychotherapy has limitations in its effectiveness as well. You can find more information on integrative options for dealing with mild to moderate depression.
Andrew Weil, M.D.
Source:
Albert L. Siu and the U.S. Preventive Services Task Force, "Screening for Depression in Adults: U.S. Preventive Services Task Force Recommendation Statement." JAMA January 26, 2016, doi:10.1001/jama.2015.18392