Does Going Barefoot Benefit the Brain?
I recently saw an article about how walking barefoot can offer protection against Alzheimer's disease. This seems far-fetched to me. Can you tell me whether there's anything to it?
Andrew Weil, M.D. | November 20, 2015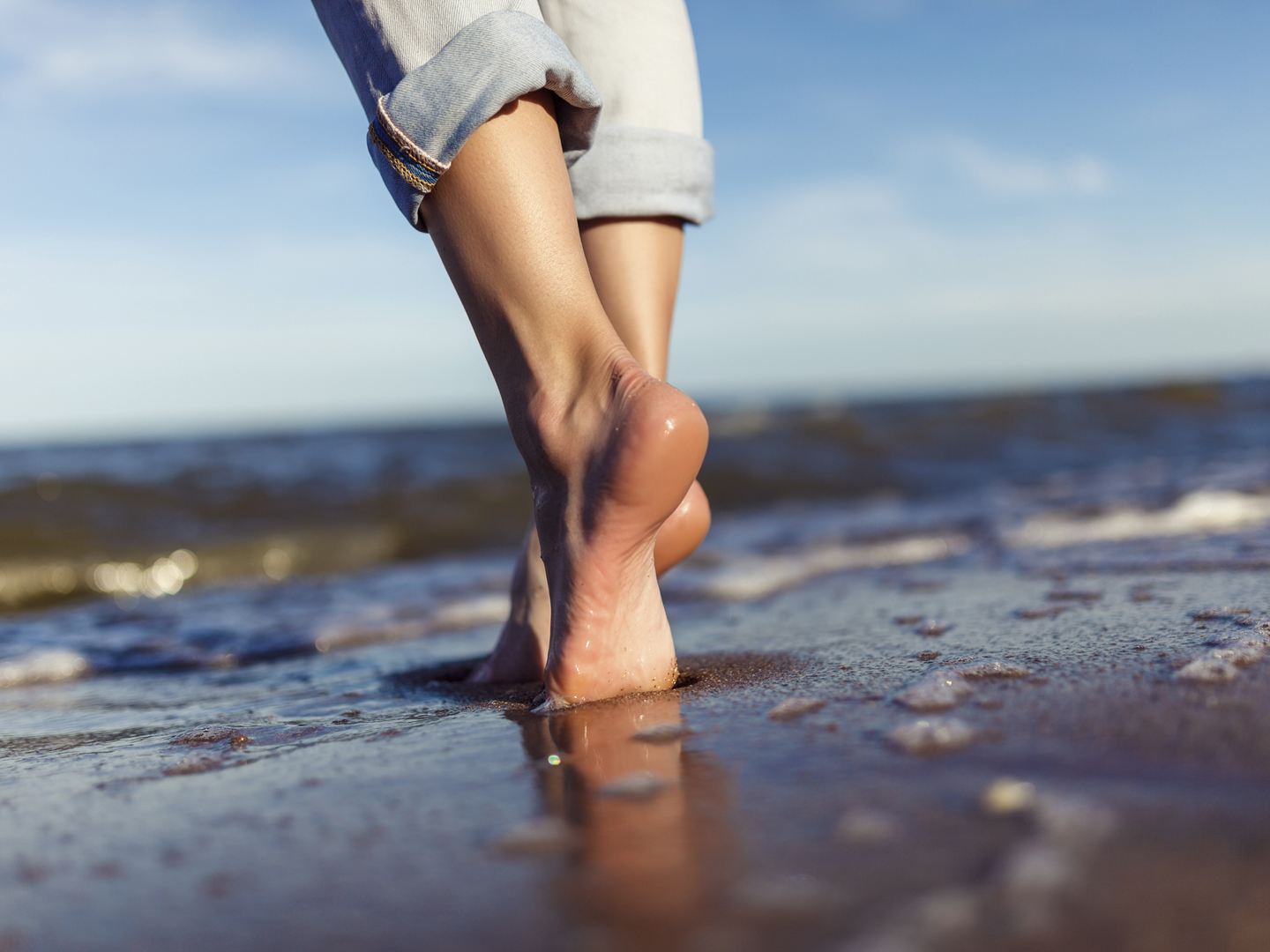 Your instinct is right. The notion that there's a connection between walking barefoot and preventing or slowing the development of Alzheimer's disease has been widely and erroneously attributed online to Canadian psychiatrist Norman Doidge, the author of two popular books about the plasticity of the brain. The trouble is, as far as I've been able to discover, Dr. Doidge has said no such thing, and I have seen no research suggesting that going barefoot can prevent Alzheimer's disease.
That's not to say that it can't benefit the brain in other ways. Another expert on neuroplasticity, Michael Merzenich, Ph.D., a neuroscientist and professor emeritus at the University of California, San Francisco, has written widely about the brain's capacity for change in response to the signals it gets from the outside world including what we see, hear and feel. Dr. Merzenich has been quoted as saying that as we get older the "brain map" of our feet may not be as sensitive as it once was because of a lifetime of wearing shoes and that going barefoot may send sensory signals that could improve and maintain its sensitivity, protecting against age-related impairment of balance.
As far as walking itself, there is solid and growing evidence that aerobic exercise can help protect the brain from Alzheimer's disease, and even lead to improvements among those already affected. I reported on the latest of those studies on this site in October of 2015 (See: Exercise To Reduce Alzheimer's?).
Going barefoot while running and walking have been highly touted for other reasons, although studies suggest that running barefoot leads to more injuries than are likely to occur with the use of conventional running shoes. Barefoot walking can strengthen the muscles of the foot and ankle, and according to a study from the U.K. published in 2015, enables us to walk with a greater stride length.
Overall, there hasn't been much research on this subject. And little research has been conducted on barefoot walking in older people (who are more likely to have foot and gait problems).
If barefoot walking appeals to you, there's no reason not to try it as long as you're careful about where you walk. I wouldn't recommend going barefoot on city streets where you could encounter all kinds of dirt, waste, and microbes, to say nothing of the danger of hurting your feet on broken glass, stones or other hazards.
Andrew Weil, M.D.
Source:
François-Xavier Li et al, "Barefoot vs common footwear: A systematic review of the kinematic, kinetic and muscle activity differences during walking." Gait, DOI: http://dx.doi.org/10.1016/j.gaitpost.2015.05.019