Can Botox Treat Depression?
I've read that Botox can help treat depression. Do you think it is worth a try?
Andrew Weil, M.D. | April 28, 2017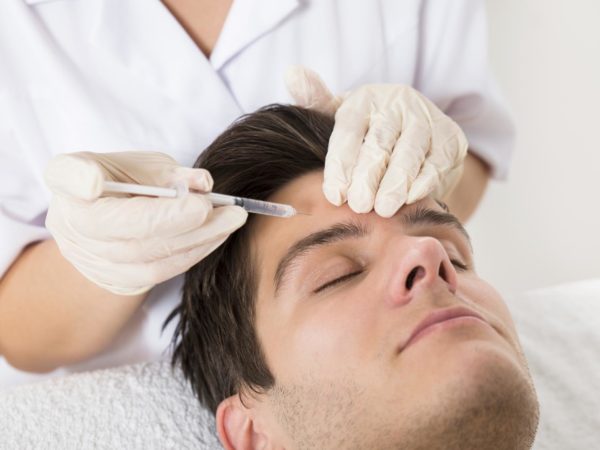 Injections of this product, sold under the brand name Botox, are widely used for cosmetic purposes – to smooth out forehead furrows, frown lines and crows' feet. The FDA has also approved Botox for treatment of several medical conditions including chronic migraine, overactive bladder, blepharospasm (a disorder of the muscles that control eyelid movements), cervical dystonia (involuntary contractions of the neck and shoulder muscles that can cause uncontrollable head movements), severe underarm sweating, and crossed eyes.
I've seen news reports on the use of Botox to treat depression "off label," – i.e., for an unapproved purpose. While that isn't unusual or illegal (although promoting drugs for off-label use is illegal), patients have only their doctors' – not the FDA's – word for whether or not these uses are safe and effective.
Reportedly Allergan, the company that manufactures Botox, is studying its effectiveness for treating depression with a view to entering the huge market for anti-depressant medications, forecast to reach $13.4 billion by 2018. According to the National Institute of Mental Health, seven percent of adults (20 million people) in the U.S. suffer from major depression.
Research suggests that Botox can treat depression by paralyzing key facial muscles so you can't frown or look unhappy. The notion that preventing you from looking sad can actually lift depression is novel. Apparently, your expression not only reflects your mood but also influences it. A review of studies presented at the 2015 meeting of the American Psychiatric Association concluded that Botox appears to be an effective treatment for major depressive disorder and worth investigating further. But in compiling studies for the review the researchers could find only five, with a total of fewer than 200 patients that met their criteria for inclusion.
Results from a preliminary study sponsored by Allergan purportedly show Botox to be about as effective as existing antidepressant drugs. According to the National Institutes of Health, antidepressants improve symptoms in about 40-60 of each 100 patients treated within six to eight weeks. A double-blind, randomly controlled study with 74 patients with major depressive disorder published in 2014 reported significant improvement in symptoms among 52 percent of those treated with Botox at six weeks, compared to a 15 percent improvement in patients who received a placebo. In other studies, effectiveness ranged from 45 to 60 percent over as long as six months.
As you may know, I'm a proponent of non-drug methods for managing depression. (See my book, Spontaneous Happiness, for details.) Among other recommendations, I suggest regular physical activity: 30 minutes of it at least five days a week for best results. Physical activity increases levels of serotonin and endorphins, boosts resistance to stress, and enhances self-esteem.
Major depressive disorder is a serious illness that always requires competent management by mental health professionals. If you have this condition, Botox may help, but I would not rely on it. You should discuss any interest in using it with your doctor.
Andrew Weil, M.D.
Source:
Finzi and N.E. Rosenthal, "Treatment of depression with onabotulinumtoxinA: a randomized, double-blind, placebo controlled trial." Journal of Psychiatric Research, May 2014, doi: 10.1016/j.jpsychires.2013.11.006.