Beating Workplace Stress?
My workplace is very tense. Sales are off, layoffs are looming, and my immediate supervisor's demands on me are unrelenting. How can I learn to relax?
Andrew Weil, M.D. | November 15, 2011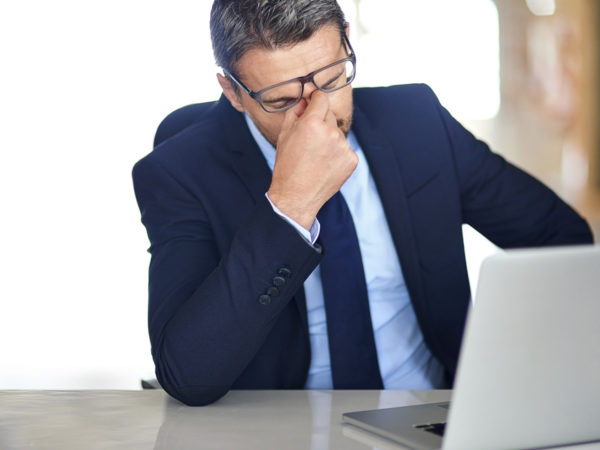 If you find your day-to-day situation simply overwhelming or intolerable, you should view your stress as a sign that action is necessary. You may want to discuss your problem and options with your supervisor or the human resources people at work. If an acceptable resolution seems unlikely, consult a career counselor as a first step to making a move away from your current situation. Even in a tight job market, there may be more opportunities out there in your field than you had imagined – you will never know unless you look.
But if you are simply uncomfortable, it is important to remember that not all stress is bad. Stress is, in fact, an essential part of life, and challenges are necessary to become stronger both physically and mentally. The positive effects of overcoming stress can include:
Increased energy and motivation
Increased self-confidence
Increased drive and productivity
Enhanced work performance
A feeling of excitement and a sense of purpose and challenge.
Rather than trying to eliminate stress from your life – probably an impossible task – I recommend that you master some simple, straightforward ways to protect your body and mind from the harmful effects of stress. Here are my favorite methods to recognize and manage stress safely and naturally.
The most important point: stress is not an objective reality, but rather a personal reaction that can be altered through constructive changes in lifestyle and attitude. Along with diet and exercise, I regard mastering a repertoire of simple stress-neutralizing techniques as foundational to optimum health.
Andrew Weil, M.D.