Too Old for a Heart Transplant?
I was shocked to learn that former vice president Dick Cheney had a heart transplant. Can he have used political pull to move past younger people on the list? How old is too old for a transplant?
Andrew Weil, M.D. | May 22, 2012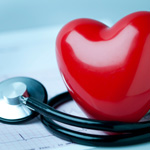 As I understand it, Mr. Cheney, age 71, was placed on the heart transplant list in July 2010, when he received an implanted heart pump that kept him alive until he received his replacement heart on March 24, 2012. Mr. Cheney's heart problems are well known; he has had five heart attacks over the past 25 years and suffered from congestive heart failure, a serious condition in which the heart cannot pump sufficient blood to meet the circulatory needs of the body.
It seems unlikely that political pull propelled the former vice president to the top of the transplant list. If that were possible, he may not have had to wait 20 months to get his new heart. The New York Times reported that Mr. Cheney's wait "appeared to be longer than average," which has varied in recent years from six months to a year. Age 70 usually is the upper limit for an organ transplant of any kind, but each transplant center sets its own age cut-offs, and some patients older than Mr. Cheney have received donor hearts.
The ethical questions that the former vice president's heart transplant has raised have been debated many times before and are primarily related to age. The central issue is whether younger patients should be given preference for scarce donor hearts, since with a successful transplant, they have the most to gain in terms of life expectancy. According to the United Network for Organ Sharing (UNOS), the non-profit agency that manages the U.S. organ transplant system under contract with the federal government, more than 2,300 heart transplants were performed in 2011, and 330 people died while waiting. Of those who received transplants, most were in the 50-64 year-old range; 332 were over age 65.
To qualify for a heart transplant, considerations include tissue match with the donor, blood type, length of time on the waiting list, immune status, and the geographical distance between the potential recipient and the donor. The recipient's degree of medical urgency is also considered.
In comments on the MSNBC website, Art Caplan, Ph.D., director of the Center for Bioethics at the University of Pennsylvania, maintained that Vice President Cheney's advantage in receiving his transplant was not political pull but money and top-notch health insurance: "Heart transplants produce bills in the hundreds of thousands of dollars. The drugs needed to keep these transplants working cost tens of thousands of dollars every year. Organ donations are sought from the rich and poor alike. But if you do not have health insurance, you are far less likely to be able to get evaluated for a heart transplant, much less actually get a transplant."
That's a sad, but unfortunately true, comment on our medical system. And the argument that the young should get preference over the old is a powerful one – unless, of course, you're the older person in need of a heart.
Andrew Weil, M.D.