Statins: Genetic Test For Side Effects?
I have high cholesterol, and my doctor prescribed a statin drug to lower it. I haven't filled the prescription because friends insist I first have a genetic test to see if I will develop side effects to the drug. Can you tell me anything about the test?
Andrew Weil, M.D. | February 18, 2016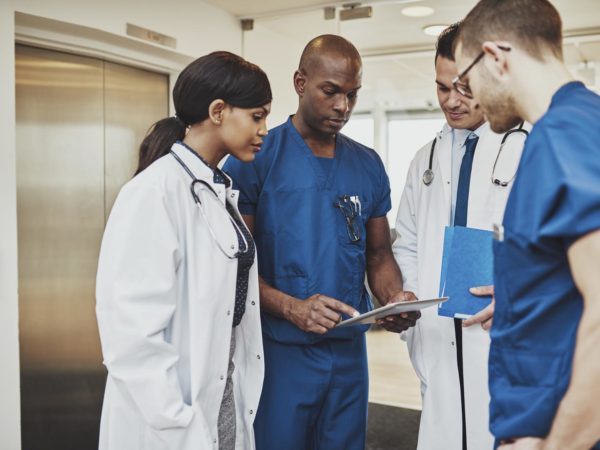 You're likely referring to a home saliva test being sold directly to consumers for $99, a cost that is not always covered by health insurance. You provide a saliva sample and send the test kit back to a lab for analysis. The manufacturer claims the results will identify those who metabolize statins poorly and as a result are likely to develop side effects. The test is for a variant of a gene called SLCO1B1. In studies at Duke University and Oxford in the UK this variant has been linked to statin side effects, including muscle aches, weakness and pain. Reportedly, these symptoms are the main reason why 25 to 30 percent of people on statins quit taking them within a year.
Based on what I've read the genetic test results are unlikely to be helpful for most people, since only 4 percent of those who are given a "positive" result – showing that they will develop side effects – actually experience them.
If side effects do occur when you're on a statin, your doctor may recommend lowering the dose, switching you to another statin or to another type of cholesterol-lowering drug. I recommend that anyone taking a statin also take 90 – 120 mg of coenzyme Q10 every day. Statins inhibit the body's natural synthesis of this compound, which is needed for optimum muscle function, including that of cardiac muscle.
Bear in mind that statins can be life-saving. An analysis from Denmark published in December 2015 found that some people who take them are inclined to quit in response to bad news reports about the drugs, and that the decision to discontinue statin use was related to an increased risk of heart attack and death from heart disease. The researchers looked at a database with information on 674,900 adults age 40 and older who began taking statins between 1995 and 2010. They also reviewed news on statins during the study period and found that of some 2,000 reports carried in newspapers, on television and radio 110 were "negative." For each one of these bad news stories the risk of patients quitting statin therapy within six months of getting their prescriptions rose by 9 percent. Those discontinued prescriptions were linked in the study to a 26 percent increase in the risk of heart attack over the next four years and an 18 percent rise in the risk of dying from heart-related complications.
While they couldn't say for sure that negative news reports were what prompted people to stop taking their statins, the researchers felt this was likely. They also reported that the risk of discontinuation decreased by 8 percent after exposure to good news about statins.
If you're not going to start your medication because of possible side effects, be sure to discuss your concerns with your physician.
Andrew Weil, M.D.
Source:
Deepak Voora et al, "The SLCO1B1*5 genetic variant is associated with statin induced side effects." Journal of the American College of Cardiology, October 20, 2009, doi: 10.1016/j.jacc.2009.04.053
Sune Fallgaard Nielsen and Børge Grønne Nordestgaard. "Negative statin-related news stories decrease statin persistence and increase myocardial infarction and cardiovascular mortality: a nationwide prospective cohort study." European Heart Journal, December 2015 DOI:10.1093/eurheartj/ehv641