L-arginine For High Blood Pressure?
I've heard that L-arginine can lower blood pressure. I'm not happy with the prescription drug I have been taking for my high blood pressure. Do you think L-arginine is worth a try?
Andrew Weil, M.D. | February 20, 2015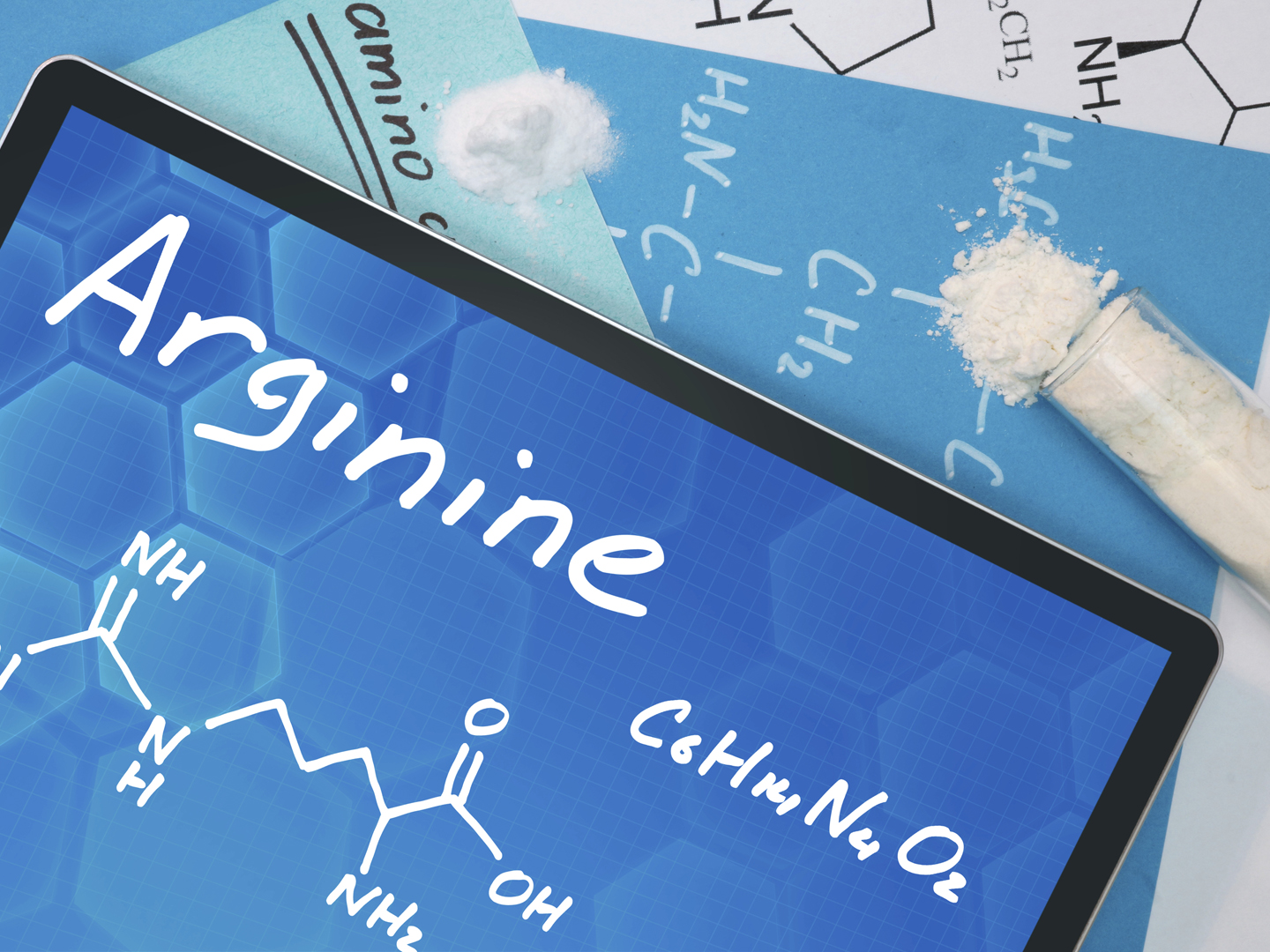 L-arginine, an amino acid, has been investigated in several studies as a treatment for high blood pressure with mixed results. Like other amino acids, L-arginine is present in meat and dairy products and is also available in nuts, whole grains, and beans. In the body, L-arginine converts to the regulatory compound nitric oxide, which may help lower blood pressure by relaxing and opening blood vessels.
The Natural Medicines Comprehensive Database has reported that some evidence does show that taking L-arginine can slightly lower blood pressure in healthy people and in those with type 2 diabetes and mild hypertension. However, more and larger studies are needed before we can be sure that L-arginine safely and reliably lowers blood pressure. I wouldn't recommend trying it without discussing it with your health care practitioner. If you're not satisfied with the medication you're taking, working with your doctor on finding another drug or incorporating some of these lifestyle changes for hypertension might be of benefit.
The supplements I recommend related to high blood pressure are calcium and magnesium. Inadequate intake of these minerals has been associated with high blood pressure, but supplementing with calcium and magnesium alone is unlikely to bring your pressure under control. Women should get between 1,000 and 1,200 mg of calcium a day from all sources, while men need no more than 500 to 600 mg daily from all sources and probably do not need to take supplements. I also recommend taking vitamin C, which has been shown to lower blood pressure in people with mild to moderate hypertension.
Another possibility is hibiscus. Tieraona Low Dog, M.D., Chief Medical Officer of Weil Lifestyle and an internationally known expert in herbal medicine, dietary supplements and women's health, tells me that more than five studies confirm the gentle effectiveness of hibiscus. She says you can drink hibiscus tea or take a 1,000 mg supplement twice a day.
Be aware that L-arginine supplements can prove troublesome. They can cause side effects including abdominal pain, bloating, diarrhea, gout, blood abnormalities, allergies, airway inflammation and worsening of asthma. Taking them with other medications for high blood pressure can cause your pressure to fall too low. L-arginine can also interfere with other drugs including nitroglycerin and Viagra. In addition, if you've had genital herpes or cold sores, L-arginine supplements can activate the virus that causes those disorders.
Andrew Weil, M.D.
Sources:
N.T. Huynh and J.A. Tayek, "Oral arginine reduces systemic blood pressure in type 2 diabetes: its potential role in nitric oxide generation." Journal of the American College of Nutrition, October 2002;21(5):422-7.
A. Sian et al, "Blood pressure and metabolic changes during dietary L-arginine supplementation in humans." American Journal of Hypertension, May 2000;13(5 Pt 1):547-51.