Energy Drink Threat?
Should I avoid energy drinks?  I hear they are bad for the heart.
Andrew Weil, M.D. | July 25, 2019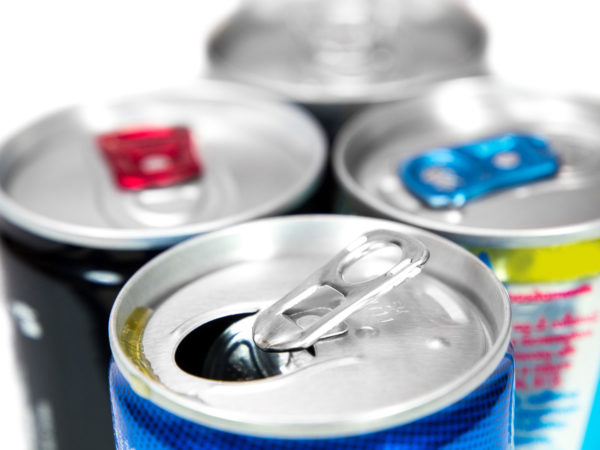 The latest scientific word on energy drinks comes from a study published in June 2019 in the Journal of the American Heart Association showing that these drinks can have a potentially harmful effect on heart rhythm and can raise blood pressure significantly. The research found that drinking 32 ounces of a caffeine-laden energy drink within one hour led to higher QT intervals (measurements of the time it takes the heart's lower chambers to prepare to generate a beat). If this interval is too short or too long, it can lead to arrhythmia – heart beats that are too fast, too slow, or irregular. The QT interval changes lasted for more than four hours. The researchers wrote that the long-term consequences of the elevated blood pressure also seen in the study "remain unknown."
The investigation was a small one, with only 34 healthy participants between the ages of 18 and 40. They were randomly assigned to either drink 32 ounces of one of two commercially available caffeinated energy drinks or a placebo drink of carbonated water, lime juice and cherry flavoring. The testing was performed over three separate days, and the participants were limited to consuming no more than one 16-ounce drink in 30 minutes. The two drinks tested contained 304 to 320 milligrams of caffeine per 32 ounces. Other ingredients included taurine (an amino acid), glucuronolactone (a substance found in plants and connective tissue) and B vitamins.
The researchers reported that the blood pressure and QT interval changes seen in the study couldn't be attributed to caffeine. "We urgently need to investigate the particular ingredient or combination of ingredients in different types of energy drinks that might explain the findings," said Sachin A. Shah, the lead author, a professor of pharmacy practice at the University of the Pacific, Thomas J. Long School of Pharmacy and Health Sciences in Stockton, CA.
The investigators cited estimates indicating that about 30 percent of U.S. teenagers between age 12 through 17 consume energy drinks regularly and noted that this consumption has been linked to increased emergency room visits and to 34 deaths, according to the Food and Drug Administration. The study was the largest controlled study of the effects of energy drinks on the heart and blood pressure in healthy, young people. It was designed to assess the short-term effects of energy drink consumption, not those stemming from long-term or regular consumption of these beverages.
Even though Dr. Shah characterized the extent of the QT changes seen in the study as generally mild, he noted that consuming several large cans a day is not a good idea, particularly for the elderly, young children and those with heart conditions, high blood pressure or on antibiotics or antiarrhythmic medications.
You may be aware that a number of countries are limiting the sale of energy drinks, taxing them or restricting the amount of caffeine they can contain. Researchers at the World Health Organization have warned that increased consumption of energy drinks may pose a danger to public health.
Andrew Weil, M.D.
Source:
Sachin A. Shah et al, "Impact of High Volume Energy Drink Consumption on Electrocardiographic and Blood Pressure Parameters: A Randomized Trial." Journal of the American Heart Association, June 4, 2019, DOI: ahajournals.org/doi/10.1161/JAHA.118.011318