Are Strokes Worse In Summer?
I've heard that strokes are related to weather changes during the summer and are more severe with fluctuations in temperature. Is this true?
Andrew Weil, M.D. | May 28, 2020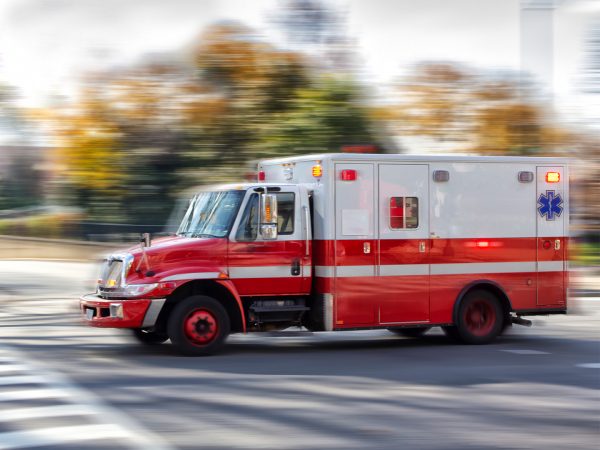 Preliminary results of a study from South Korea presented in February (2020) at an American Stroke Association conference suggest that the more extreme the temperature changes during the summer, the more severe the strokes that occur. This wasn't the first study to find an association between weather and a higher risk of stroke. Research published in 2016 linked lower average temperatures and larger temperature variations with strokes, particularly in the northeast United States. Larry B. Goldstein, M.D., chair of the neurology department at the University of Kentucky and co-author of the 2016 study, said the new Korean findings would have to be confirmed in other geographic areas.
The South Korean study focused on differences in daily high and low temperatures and the severity of ischemic strokes. (These are the most common type, resulting from interruption of blood supply to part of the brain, either due to atherosclerosis or a clot. Infections, inflammation and certain medications can all contribute to ischemic strokes.)
The Korean researchers analyzed data from 9,249 patients, comparing the seriousness of their strokes with information about the weather during the summers of 2016, 2017 and 2018. They reported that for every nine-degree Fahrenheit increase in average temperature over three days, the severity of strokes increased by about 67 percent, and for every nine-degree temperature increase on the day of an individual's stroke, the severity increased by about nine percent.
Lead researcher, Min Kyoung Kang, M.D., a clinical fellow in the department of neurology at Seoul National University Hospital, said the effect of daily temperature swings were surprising and had far more impact that she expected. While the researchers didn't try to explain why or how temperature changes affect the severity of strokes, Dr. Min said the variations have been shown to affect the autonomic nervous system, which regulates heart rate, blood pressure and breathing. The fluctuations also can contribute to an irregular heart rhythm and affect blood flow in the brain, making it more vulnerable to stroke damage.
A number of earlier studies have shown that in the U.S. ischemic strokes occur more often during cold weather as well as when temperatures fluctuate significantly. A German study published in 2016 found that for every 2.9-degree Celsius drop in temperature over 24 hours, strokes increased by 11 percent or more for those already at risk. And a 2018 study of about 56,000 stroke deaths over a decade in Brazil found that falling temperatures were associated with an increase, particularly in people over age 65. Even so, in the U.S., stroke deaths are highest in the southeast, which is warmer than much of the rest of the country, but people there tend to exercise less than those elsewhere, have higher rates of obesity, and smoke more.
Andrew Weil, M.D.
Source:
Min Kyoung Kang et al, "Swings in daily temperature may affect stroke severity," presentation at the American Stroke Association Conference, February 19, 2020.