Air Pollution And Children's Blood Pressure?
I've heard that air pollution is considered a cardiovascular risk as bad as high blood pressure and smoking and that it can even raise blood pressure in children. True?
Andrew Weil, M.D. | June 1, 2021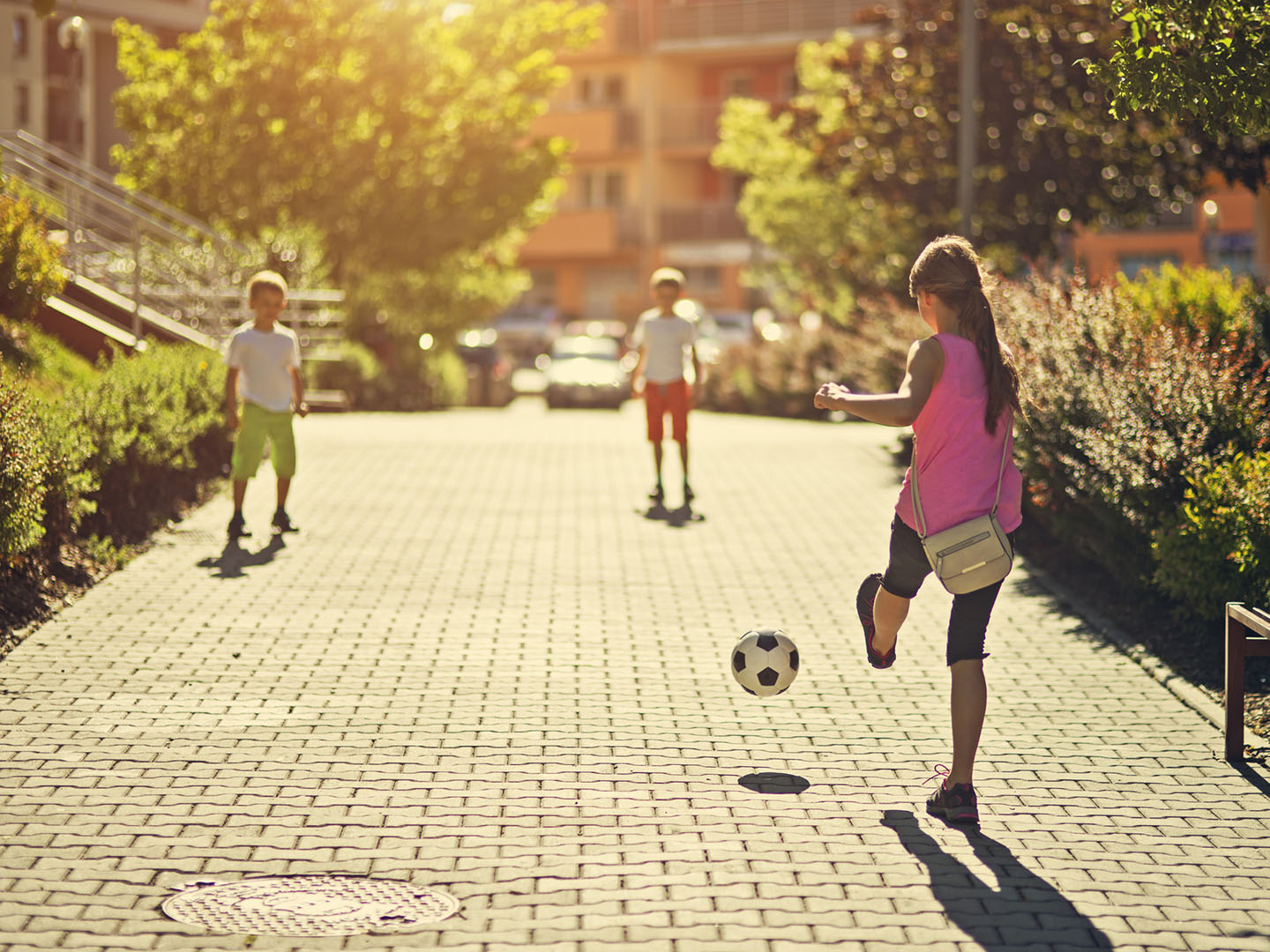 Unfortunately, new research from China has found that air pollution can raise blood pressure in youngsters as well as adults. This effect was observed in children as young as five who had short- or long-term exposure to pollutants, including nitrogen dioxide, emitted from traffic exhaust. These findings were based on data from more than 350,000 youngsters between the ages of five and 12.
The investigators reported that short-term exposure to coarser particulate air pollution was linked with elevated systolic blood pressure (the top number, when the heart is fully contracted). Long-term exposure to the same pollutants increased both systolic and diastolic blood pressure (the bottom number, when the heart is fully relaxed between beats).
According to the U.S. Centers for Disease Control and Prevention (CDC), the particles causing the trouble can include dust, dirt, soot, smoke and drops of liquid. Some of these pollutants come from vehicle emissions as well as from power plants and factories.
According to the CDC, children who suffer from high blood pressure are likely to carry this risk factor into adulthood, raising their chances of heart disease and stroke later in life.
The American Heart Association reports that high blood pressure in children can stem from an underlying health condition as well as some medications, family history or being overweight or obese. While it doesn't mention air pollution as a threat, it does recommend that children have yearly blood pressure measurements in order to allow for early detection and intervention.
Like African American adults, African American children also are at a higher risk for high blood pressure as are heavier and more sexually mature teenagers.
Treatment of high blood pressure in children relies on a combination of diet, weight management, exercise and medication (if required). I also recommend buying a HEPA (high-efficiency particulate air) filter, which removes particles in the air by forcing it through screens containing microscopic pores. These devices work well and aren't too expensive. Get one for the main rooms in your house or move one from room to room regularly. Avoid air filtering equipment that generates ozone (HEPA filters don't).
Andrew Weil, M.D.
Source:
Richard Kovacs, MD, Richard Kovacs, MD, et al, Journal of the American Heart Association, May 4, 2021; Sanjay Rajagopalan, MD, director, Cardiovascular Research Institute, Case Western Reserve University's School of Medicine, Cleveland; Journal of the American Heart Association, May 4, 2021, online