Celiac Disease Dilemma?
Since celiac disease prevents the intestine from absorbing nutrients, I'm wondering if I need vitamin shots. My son, age 12, and daughter, age 17, also have celiac disease. I'm concerned about their health and my son's lack of growth. Our diet is gluten-free as well as corn, soy, dairy and starch-free.
Andrew Weil, M.D. | August 11, 2015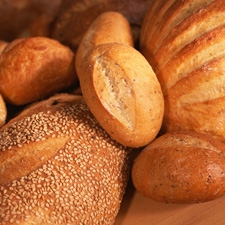 Celiac disease is an inherited, autoimmune disorder that causes gastrointestinal symptoms when the diet contains gluten, the protein in wheat that makes dough elastic. Gluten is also found in rye, barley and, possibly, oats. The body's reaction to gluten damages the tiny protrusions in the small intestines called villi, which are essential to the proper absorption of nutrients from food. This can result in malnutrition, no matter how well you're eating. Like other autoimmune conditions, celiac disease is often triggered by physical stress such as surgery, pregnancy, childbirth, viral infection and sometimes, severe emotional stress.
The condition manifests differently from person to person and can cause a long list of symptoms both in and out of the gastrointestinal tract. These include recurring abdominal bloating and pain, chronic diarrhea, weight loss, anemia, bone pain, fatigue, and in children and infants, delayed growth and failure to thrive.
As you know, the only reliable treatment for celiac disease is following a gluten-free diet – for life. Eating even a small amount of this protein can result in damage to the intestine.
I discussed your question about the best way to insure that you and your children are getting all the nutrients you need with Randy Horwitz, M.D., medical director of the Arizona Center for Integrative Medicine. He noted that inflammation, the loss of small intestinal absorptive surface area, and a reduction of digestive enzymes can lead to impaired absorption of micronutrients including fat-soluble vitamins and iron, as well as vitamin B12 and folic acid. He makes the point, however, that these issues are a concern only in untreated celiac disease.
Once a gluten-free diet is instituted, vitamin and mineral absorption should be normal, Dr. Horwitz says, adding that he routinely orders vitamin panels on patients newly diagnosed with celiac disease. These should reveal how well individuals are absorbing iron, folic acid and calcium as well as vitamin D, vitamin A and vitamin B12. If deficiencies show up on the tests, he orders repeat studies after a gluten-free diet has restored intestinal integrity, in order to be sure that the deficiencies have been corrected.
In your case, Dr. Horwitz advises having your vitamin levels checked to make sure that you're not losing out on anything. If any deficiencies persist, you could consider injections or other routes of administration, although taking vitamins orally should work.
Andrew Weil, M.D.
Source:
Randy Horwitz M.D., email message to author, May 5, 2015