COVID-19: Avoid The Dentist?
I've been told it is best to avoid going to the dentist while COVID-19 remains a problem. I read that the presence of infected particles released during treatment could spread the disease. True?
Andrew Weil, M.D. | October 5, 2020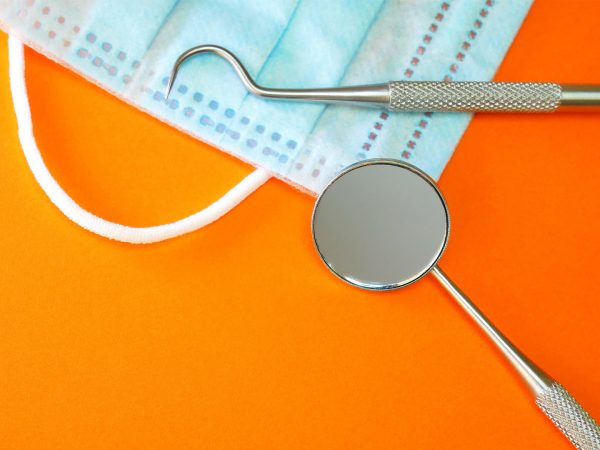 The World Health Organization (WHO) recommends that dentists give priority to urgent or emergency dental problems while COVID-19 is active and delay routine non-essential oral health care. The WHO noted that dental patients and staff need protection from procedures that generate aerosols that could lead to infection if inhaled. These include three-way air/water spraying, ultrasonic cleaning to remove deposits from tooth surfaces, and polishing.
When making a dental appointment, be sure to ask if staff members are being routinely tested for COVID-19 and if patients are required to be tested. You may be instructed to wait in your car for your appointment rather than in the dental office. And expect to have your temperature checked when you arrive.
A WHO official noted that the likelihood of COVID-19 being transmitted in dental offices through aerosols, microparticles or airborne particles is unknown, stating that "it's open to question at least. This means that more research is needed."
The WHO has acknowledged reports of airborne transmission of the coronavirus– adding that dental facilities must have adequate ventilation to reduce the risk of the virus spreading in closed settings. A WHO dental officer says, "We think that the most pressing issue is related to the availability of essential personal protective equipment, PPE, for all health care personnel undertaking or assisting in the clinical procedures."
The U.S. Centers for Disease Control and Prevention (CDC) notes that the virus that causes COVID-19 is believed to spread between people who are within six feet of one another via respiratory droplets produced when an infected person coughs, sneezes or talks, but there are still many unknowns. The virus has been shown to persist in aerosols for hours and under laboratory condition on some surfaces for days. And it can be spread by individuals who aren't showing symptoms.
Don't put off visiting your dentist if you have tooth pain or another oral health problem. However, if you have no specific dental worries and there are a high number of COVID-19 cases in your area, you might want to postpone a regularly scheduled appointment until positive testing rates drop below five percent. If so, be sure to brush your teeth at least twice a day and floss daily to avoid the buildup of small amounts of food, especially between teeth, that attract and nourish bacteria.
Andrew Weil, M.D.
Source:
World Health Organization, "Delay routine dental checkups, WHO urges, until COVID risk is known." reuters.com/article/us-health-coronavirus-who-dental/delay-routine-dental-checkups-who-urges-until-COVID-19-risk-is-known-idUSKCN2571WJ