Does Gum Disease Cause Cancer?
I've been told that tooth loss and gum disease increase the risk of cancer. True? If so, what type of cancer?
Andrew Weil, M.D. | September 11, 2020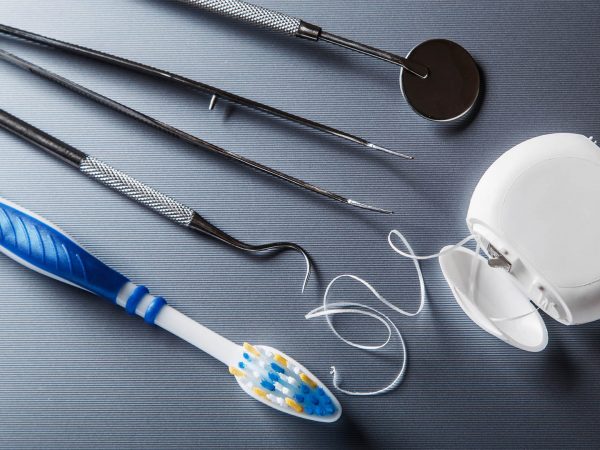 New research does suggest that gum disease (periodontitis) increases the risk of stomach and throat cancer as does the loss of two or more teeth. These findings come from an analysis of health data gathered from more than 98,000 women participating in the long-running Nurses' Health Study and more than 49,000 men in the Health Professionals Follow-up Study. Researchers from the Harvard T.H. Chan School of Public Health followed them for 22 to 28 years and concluded that a history of gum disease is associated with a 52 percent increased risk of stomach cancer and a 43 percent increased risk of throat cancer.
The study also found a 33 percent greater risk of stomach cancer and a 42 percent greater risk of throat cancer in people who had lost two or more teeth compared with those who had not lost any teeth. The increases were present even after adjusting for other major risk factors, according to study leader Mingyang Song, an assistant professor of clinical epidemiology and nutrition. He said that people with periodontitis tend to have higher systemic inflammation, one of the underlying mechanisms of cancer development. According to the U.S. Centers for Disease Control and Prevention, nearly half of adults age 30 or older in the U.S. have gum disease.
The new study showed that the cancer risk related to gum disease was independent of tobacco use; therefore, smokers with poor oral health might be at even higher risk.
For the record, earlier research has suggested links between gum disease and the risk of cardiovascular disease as well as cancer. Data from two large studies published in 2018 found a 24 percent increase in cancer risk among individuals with severe gum disease, particularly for lung and colorectal cancer. And investigational data published in 2017 found that gum disease and loss of teeth are linked to a higher risk of death from cardiovascular disease in postmenopausal women.
Periodontitis is an infection that damages the soft tissue of the gums and can lead to tooth loss. It stems from poor oral hygiene – not brushing twice a day and not flossing your teeth daily, as recommended, to avoid the buildup of small amounts of food that attract and nourish bacteria – and not having regular dental checkups so that problems can be identified and treated promptly. When periodontal infections are found, the treatment is deep cleaning of the gums, often followed by topical antibiotics to eliminate bacteria.
Andrew Weil, M.D.
Source:
Mingyang Song et al, "Periodontal disease, tooth loss, and risk of oescophageal and gastric adenocarcinoma: a prospective study," Gut, July 20, 2020, dx.doi.org/10.1136/gutjnl-2020-321949