What's Wrong With Breast Biopsies?
I understand that there is significant disagreement among pathologists about breast biopsies and how accurately they detect cancer. This is pretty scary. Should women always ask for second opinions?
Andrew Weil, M.D. | May 19, 2015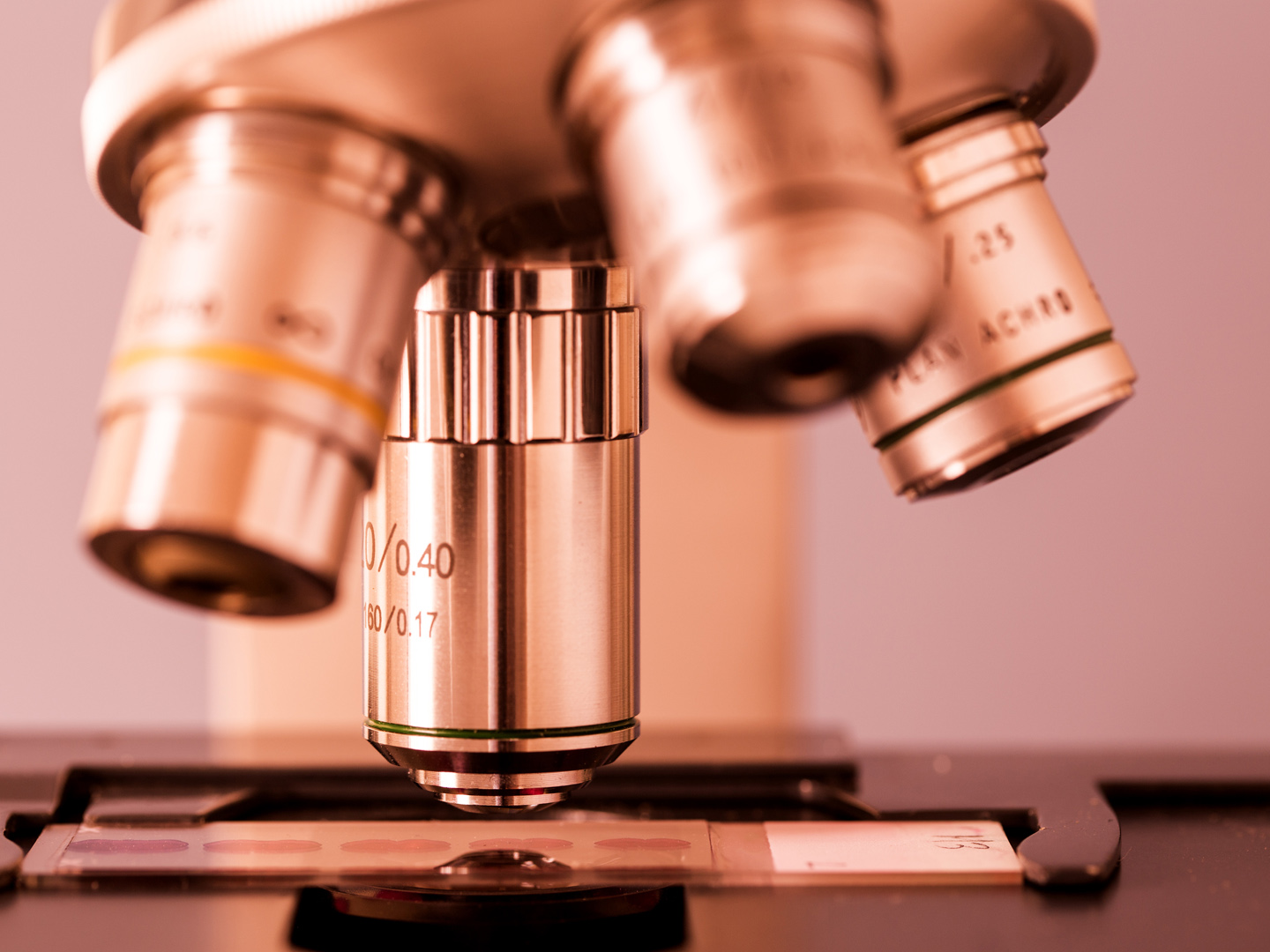 A study published in March of 2015 addresses your question. It found that among pathologists who interpret breast biopsies, there's actually not much disagreement about whether or not invasive cancer is present. However, the study did show that there is considerable uncertainty about pathologists' designation of abnormalities that are not malignant but could indicate increased risk of breast cancer. The two abnormalities in question are "atypia," cells that aren't cancer but aren't normal either, and ductal carcinoma in situ (DCIS), which itself is not harmful. However, over time, some cases of DCIS may progress to invasive cancer, even though many – possibly most – will not. If a pathologist makes the wrong call about either of these conditions, women may have unnecessary surgery and other needless treatment or may not get treatment they should receive.
The study was conducted by researchers at the University of Washington School of Medicine in Seattle who first asked a team of three expert pathologists to examine breast biopsy slides from 240 women (one slide per case) and discuss the slides with each other to reach a consensus about their readings. The research team then divided the slides into four sets and over time sent 60 of them to 115 randomly selected pathologists. These "consult" pathologists were considered representative of the general population of pathologists with regard to experience, practice location and size, and demographics. When they examined the slides, the consulting pathologists did not know about the conclusions the expert panel had reached, and the researchers asked these consulting pathologists not to discuss their findings with colleagues after reading the slides.
The study found that the consulting pathologists and the expert team disagreed on three key issues: their opinions didn't match on how many cases were benign. Although they agreed about this 87 percent of the time, the consulting pathologists erroneously saw 13 percent of these biopsies as abnormal that the experts had determined were benign. Similarly, for DCIS the consulting pathologists agreed with the experts 84 percent of the time, but missed 13 percent of the cases the experts diagnosed as DCIS and identified three percent of slides they studied as showing DCIS that the experts did not see as reflecting the condition.
The divergence between the experts and the consulting pathologists was more striking when it came to atypia. Here, they agreed only 48 percent of the time with the consulting pathologists, missing 35 percent of cases that the experts saw as atypia and identifying these abnormalities in 17 percent of slides that the experts had deemed normal.
The researchers concluded that given their findings, women who have a diagnosis of atypia or DCIS (and their doctors) might want a formal second opinion before considering any treatment. Bear in mind that a second opinion doesn't require a second biopsy – it means having the slides from the first one examined by another pathologist. In these cases, make every effort to find a pathologist for the second opinion who has expertise in interpreting breast biopsies.
Andrew Weil, M.D.
Source:
Joann G. Elmore et al �Diagnostic Concordance Among Pathologists Interpreting Breast Biopsy Specimens.� JAMA, 2015; 313 (11): 1122 DOI: 10.1001/jama.2015.1405 (see above)