Ultrasound For Breast Cancer Screening?
Is ultrasound as good as mammography for detecting breast cancer? I've read that women can have either test. I find mammograms painful and would like to avoid them if I can.
Andrew Weil, M.D. | March 28, 2016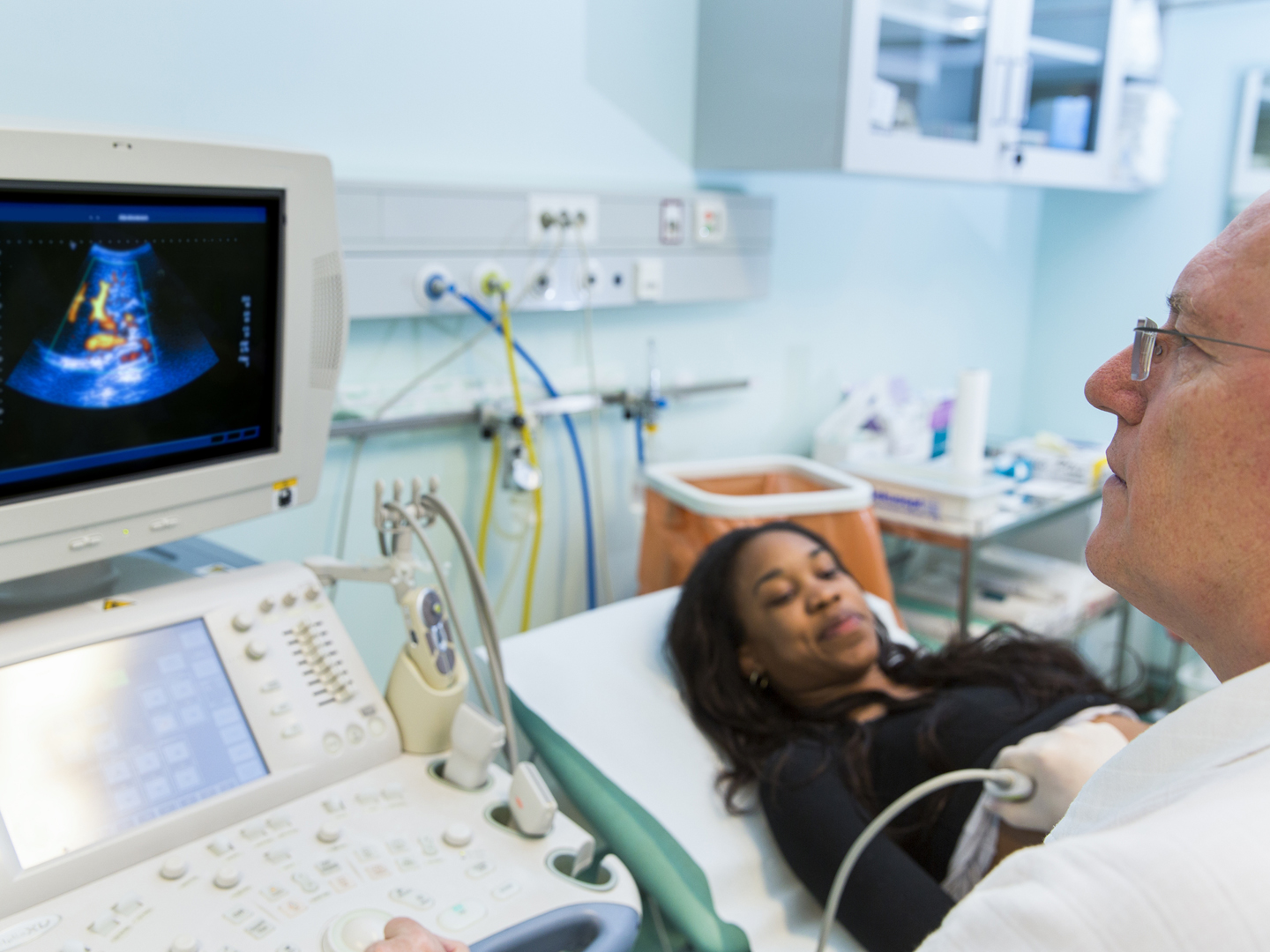 A study published in December 2015 suggests that both ultrasound and mammography are equally able to detect breast cancer, with a few notable differences. The three-year study involved 2,809 women in the U.S., Canada and Argentina. All had dense breasts and at least one other risk factor for breast cancer. All of the women had three screenings over the three years with both mammography and ultrasound. A total of 111 breast cancers were detected, 80 percent of which were invasive.
The researchers found that for women with dense breasts who were not otherwise considered at high risk, adding ultrasound to mammography detected more tumors than mammography alone. Another plus for ultrasound: it appeared to perform better than mammography at finding node-negative invasive cancer, disease that hasn't yet spread to the lymph nodes, according to study leader Wendie A. Berg, M.D., Ph.D., professor of radiology at Magee-Womens Hospital at the University of Pittsburgh Medical Center.
However, the researchers also reported that ultrasound produced more false-positive results than mammograms – findings that suggested cancer was present when, in fact, it wasn't. They found that 32 percent of more than 2,500 women who didn't have cancer were called back for additional testing at least once after an ultrasound, compared to callbacks for 23 percent of women after mammograms. During the first year of the study, of the biopsies ordered based on ultrasound only 9 percent resulted in a cancer diagnosis, compared to about 29 percent of biopsies stemming from suspicious findings seen on mammograms.
Breast cancer experts are not suggesting that women switch to ultrasound as a result of these findings. Some say, however, that based on the results, ultrasound should be added to mammograms for women with dense breasts who are not high risk. (But women considered at high risk of breast cancer who have mammograms and MRIs as recommended by the American Cancer Society don't need ultrasound exams as well.) Ultrasound is routinely recommended when something suspicious turns up on a mammogram or after a lump is felt on a physical exam.
Incidentally, a study from Johns Hopkins published in 2015 reported that dense breasts might not signal an increased risk of breast cancer after all. Researchers evaluated MRIs of the breasts of 410 women with invasive cancer, 73 patients with ductal carcinoma in situ and 361 women with no signs of breast cancer. They found a strong correlation between breast cancer, age and fat but no significant correlation between breast cancer and breast density alone.
Andrew Weil, M.D.
Sources:
Wendie A. Berg et al, "Ultrasound as the Primary Screening Test for Breast Cancer: Analysis from ACRIN 6666." Journal of the National Cancer Institute, December 28, 2015, doi: 10.1093/jnci/djv367
Wenlian Zhu et al, "Association between breast cancer, breast density, and body adiposity evaluated by MRI." European Radiology, October 20, 2015, DOI: 10.1007/s00330-015-4058-8
Natasa Katia, "Breast density alone not a risk factor for cancer, study suggests." Study presented at the annual meeting of the Radiological Society of North America, December 2, 2015, Chicago, IL.