More Genetic Tests for Breast Cancer?
I understand there are other tests besides BRCA1 and BRCA2 that can predict breast and ovarian cancer. Does that mean that women with a family history of breast cancer now need more tests for genetic mutations?
Andrew Weil, M.D. | October 16, 2015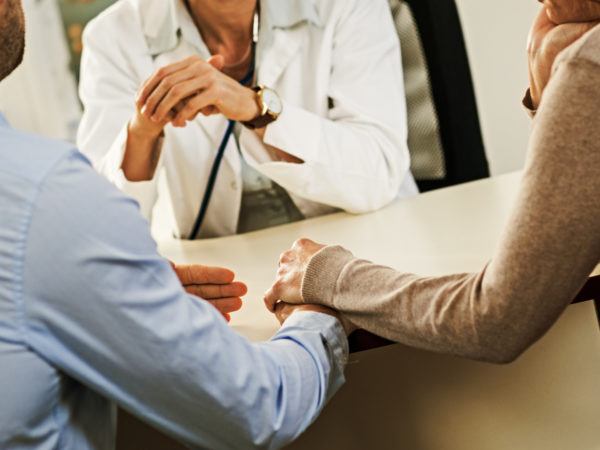 Besides mutations in the well-known BRCA1 and BRCA2 genes, mutations in up to 30 other genes may put some women at increased risk for breast and ovarian cancer. Companies that perform genetic testing now offer "multi-gene" tests for them, and claim they cost no more than those for BRCA1 and BRCA2.
The big question is what women and their doctors should do with information from the additional tests. A study from Massachusetts General Hospital in Boston published in August 2015 found that tests on 1,046 women who did not have mutations in BRCA1 or BRCA2 (although most had a personal history of breast or ovarian cancer) showed that four percent (40 women) had mutations associated with cancer risk in about 25 other genes. Some of these mutations put the women at low to moderate risk of breast or ovarian cancer, some were associated with an increased risk of colon and ovarian cancer, and in three cases the mutations signaled a high risk of breast cancer. An additional 23 women enrolled later in the study also tested positive for non-BRCA 1 and 2 mutations. All told, the researchers felt that 33 of all the women tested would need additional screening or should consider preventive measures. They also recommended testing of first-degree relatives of the women with non-BRCA mutations.
While only nine percent of appropriate candidates test positive for BRCA mutations, the additional four percent with non-BRCA 1 and 2 mutations would add significantly to the number of women who might benefit from genetic testing.  "Appropriate candidates" for BRCA testing, according to the U.S. Preventive Service Task Force, are those with a known family history of breast, ovarian, tubal or peritoneal cancer (a rare form that develops in the thin lining of the inside wall of the abdomen).
A related study from UCLA provides some insight on the cost-effectiveness of testing for BRCA 1 and 2 mutations. The authors noted that the most widely used BRCA test costs about $4,000. They calculated that for every 10,000 women screened, the tests could lead to prevention of an additional four cases of breast cancer and two cases of ovarian cancer than could be detected by family-history-based testing alone. They also determined that the genetic screening would extend the lives of patients with the mutations by only two days and that for 99.75 percent of the women screened, a negative test would lead to no increased life expectancy and would not eliminate the need for regular mammograms. More concerning, they wrote, negative genetic tests might provide false reassurance that a woman is not at risk. The authors noted that of the 233,000 cases of breast cancer diagnosed annually in the United States only 5 to 10 percent are attributable to BRCA mutations. And at this time, even fewer appear to be due to mutations in other genes.
Andrew Weil, M.D.
Sources:
Lief W. Ellison et al, "Clinical Actionability of Multigene Panel Testing for Hereditary Breast and Ovarian Cancer Risk Assessment." JAMA Oncology, August 13, 2015, doi:10.1001/jamaoncol.2015.2690
Patricia Ganz and Elisa Long, "Cost-Effectiveness of Universal BRCA1/2 Screening: Evidence-Based Decision Making." JAMA Oncology, September 3, 2015 doi: 10.1001/jamaoncol.2015.2340