How Inheritable Is Cancer?
I understand that if one twin develops cancer, the other will, too. I'm a twin so this is pretty scary. My sister and I are not identical. Does that make a difference?
Andrew Weil, M.D. | May 6, 2016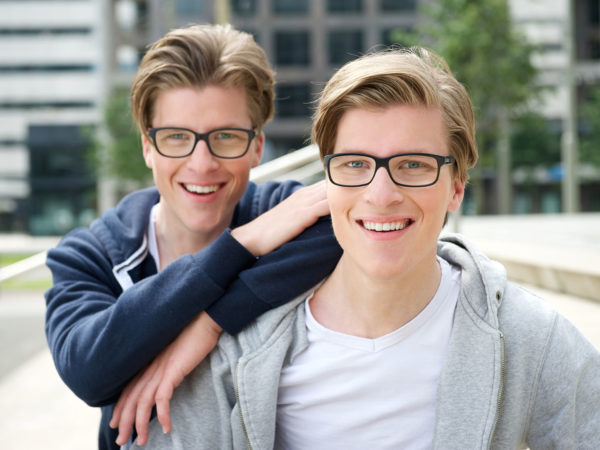 It is true that a large recent study has found that when one twin develops cancer, the other has a higher than normal risk of doing so as well, but not necessarily for the same type of cancer. This finding comes from a collaboration of researchers at the Harvard T.H. Chan School of Public Health, the University of Southern Denmark and the University of Helsinki. The study provides risk estimates for 23 types of cancer, including common ones, such as breast and prostate, but also for rare types including testicular, head and neck, melanoma, ovarian and stomach cancers.
The finding that same-sex twins who develop cancer often don't get the same kind of disease suggests that in some families there is a shared risk of any type of cancer.
To arrive at these conclusions, the research team analyzed data from more than 200,000 twins, both identical and fraternal, in Denmark, Finland, Norway, and Sweden. All the twins took part in the Nordic Twin Study of Cancer and were followed over an average of 32 years between 1943 and 2010.
The investigators found that over the course of a lifetime, one in three people in the study developed cancer including both twins of 3,316 pairs. The same type of cancer was diagnosed in 38 percent of the identical twins and 26 percent of the fraternal twins. Based on these figures, the researchers estimated that when one fraternal twin is diagnosed with cancer, the other one's risk increases 37 percent, while when one identical twin is diagnosed, the other's risk jumps 46 percent. The strongest increased risk for a specific diagnosis was seen in testicular cancer: if one fraternal twin was diagnosed with this disease, his brother's risk increased by 12 percent. The increase was 28 times higher for a man whose identical twin developed testicular cancer.
Because fraternal twins are similar genetically to brothers and sisters who aren't twins, the findings could provide information about increased risks for other siblings.
Overall, the researchers found that the heritability of cancer was 33 percent. With regard to specific cancers, the study found that genetic factors were implicated in 58 percent of skin melanomas, 57 percent of prostate cancers, 43 percent of non-melanoma skin cancers, 39 percent of ovarian cancers, 38 percent of kidney cancers, 31 percent of breast cancers and 27 percent of uterine cancers.
Genetics appeared to play only a small role in lung cancer (18 percent), colon cancer (15 percent) rectal cancer (14 percent) and head and neck cancer (9 percent).
Andrew Weil, M.D.
Source:
Lorelei A. Mucci et al, "Familial risk and heritability of cancer among twins in Nordic countries." JAMA, January 5, 2016 DOI: 10.1001/jama.2015.17703