Does Ovary Removal Lead To Colon Cancer?
I'm due to have a hysterectomy because of troublesome fibroids and am concerned about reports that removing the ovaries increases the risk of colon cancer. I can't decide whether to have them removed or not.
Andrew Weil, M.D. | August 19, 2016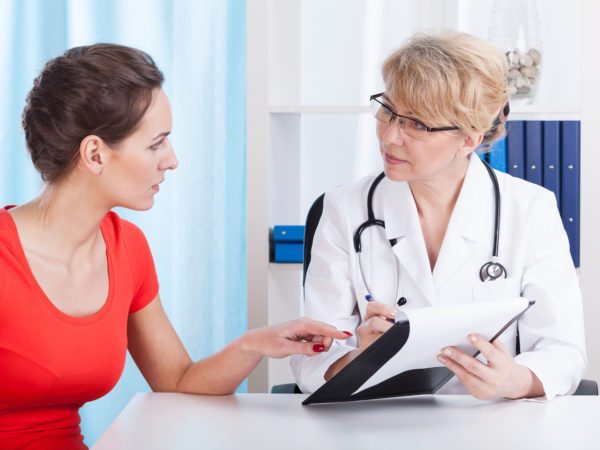 New research from Sweden suggests that women whose ovaries are removed face a risk of colorectal cancer about 30 percent higher than normal. The findings are based on a study including 195,973 women who had their ovaries removed between 1965 and 2011 for benign conditions, or to avoid the risk of ovarian cancer later in life.
Results showed that 3,150 of the women were diagnosed with colorectal cancer during an 18-year-long follow up. The risk was lowest among women under the age of 40 and highest in the first four years after the surgery. When both ovaries were removed, the risk of colorectal cancer rose 2.3 percent higher than in women who had only one ovary removed.
We don't know why removing the ovaries would increase colorectal cancer risk. The researchers noted that this type of cancer is influenced by hormonal factors and that removing the ovaries alters levels of sex hormones. They concluded, however, that the effect of this change on colorectal cancer risk is "unclear."
An increase in colorectal cancer risk is only one of the health consequences of removing healthy ovaries. If a woman hasn't reached menopause, losing her ovaries – the main source of estrogen in the female body – brings on instant "surgical menopause," complete with hot flashes and other physical symptoms, as well as emotional changes that can include depression.
In addition, since the ovaries are also the main source of androgen, a male hormone with a key role in sexual desire and satisfaction, women may find that their sex life is not what it used to be. Low androgen levels can also accelerate bone loss that can lead to osteoporosis.
Moreover, removing the ovaries increases a woman's risk of heart disease and stroke. A study published in 2009 showed that these risks nearly doubled among women under age 50 when their ovaries were removed and that the risk of death before age 50 increased by 40 percent. These findings argue strongly for leaving healthy ovaries in place, particularly for women with a strong family history of heart disease or stroke.
Considering removing healthy ovaries certainly makes sense for women with a strong family history of ovarian cancer or those who know they have the BRCA1 or BRCA2 genetic mutations associated with very high risks of breast and ovarian cancer.
Otherwise, women are faced with a growing list of persuasive reasons to leave these organs in place.
Andrew Weil, M.D.
Source:
Josefin Segelman et al, "Population-based analysis of colorectal cancer risk after oophorectomy." British Journal of Surgery, April 26, 2016, DOI: 10.1002/bjs.10143