Does Drinking Cause Breast Cancer?
I recently heard reports of a study linking alcohol to breast cancer. I was surprised because I thought this was old news. Can you update me on this issue?
Andrew Weil, M.D. | June 2, 2008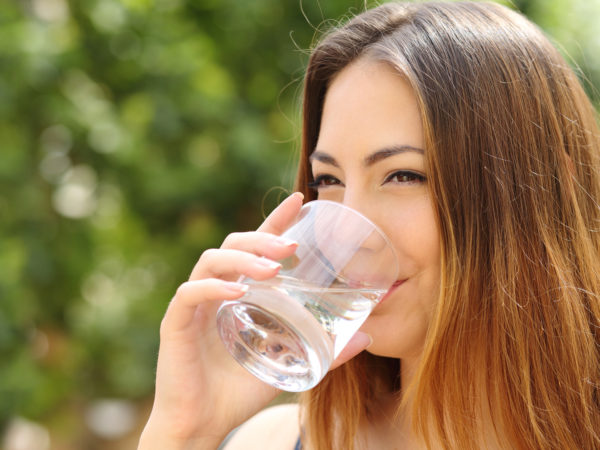 You're right: this is a pretty old story. Over the years a number of studies have found an increased risk of breast cancer among women who drink alcohol. Some of the most compelling data come from the American Cancer Society Cancer Prevention Study, published in 2002. They show that as little as one drink a day, and perhaps even less, increases the risk of dying from breast cancer in postmenopausal women by 30 percent compared to women who drink no alcohol. The study included more than 242,000 women and followed them for more than 14 years. No such risk was seen in the premenopausal and perimenopausal women participating in this particular study, but other investigations have found increased risk from alcohol in those populations also.
The most recent findings come from analysis of data from a study that began in 1995 and included more than 184,000 women. Here, researchers found that, compared to women who didn't drink at all, those who had a single daily drink had a seven percent increased risk of estrogen-receptor- and progesterone-receptor-positive breast cancer, the most common form of the disease. In this study, women who had one to two drinks a day had a 32 percent increased risk; those who had three or more drinks had up to a 51 percent increased risk. All types of alcohol – wine, beer or hard liquor – had the same effect.
The results of this study were presented at the American Association of Cancer Research conference on April 13, 2008 and in a published abstract. Until the full report is published in a peer-reviewed journal, they should be viewed as preliminary.
Still, accumulating evidence suggests that alcohol consumption does influence breast cancer risk, perhaps by interfering with the way the body metabolizes estrogen. If you have an occasional drink, alcohol is unlikely to pose much of a threat. But if you customarily have one or more drinks a day, your breast cancer risk may be higher than necessary. Women can't avoid the two biggest risks of breast cancer – being female and getting older. But the additional risk posed by drinking alcohol is one that you can, and should, reduce, especially if family or personal history puts you at above-average risk for this serious disease.
Andrew Weil, M.D.