Do Painkillers Cause Cancer Spread?
I just heard that painkillers such as morphine can cause the spread of cancer? True? If so, why are these drugs so widely used for cancer pain?
Andrew Weil, M.D. | August 3, 2010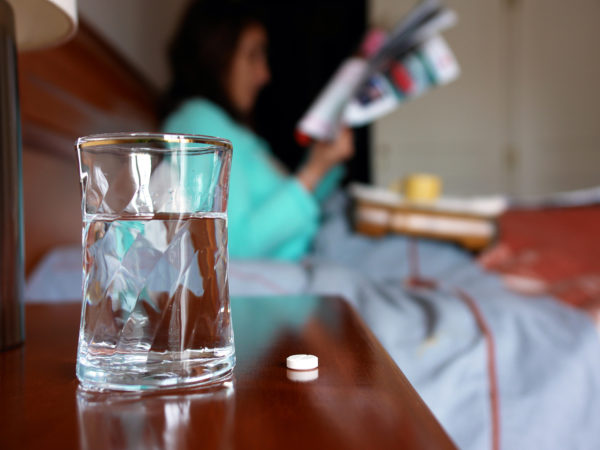 The short answer to your question is that we don't know for sure. Some recent research does suggest that morphine, the drug most often used to ease pain in cancer patients, can promote the spread of the disease. An article in the June 25, 2010 issue of Scientific American reported on animal studies showing that morphine can promote breast cancer by making cells replicate faster and speeding the development of new blood vessels needed by tumors to grow.
Investigators have suggested that certain receptors (called mu-opioid receptors) on cell membranes that bind to pain-killing opioids are involved. Animals lacking these receptors don't develop cancer when injected with cancer cells, and also blocking these mu-opioid receptors in mice (with other drugs) inhibits cancer spread.
The Scientific American article also discussed the possibility that the type of anesthesia used in cancer surgery could play a role in the spread of the disease. Some preliminary research suggests that patients who get general anesthesia need more pain-killing opioids afterward compared to those who get a combination of a general anesthetic plus "regional anesthesia" or nerve blocks.
Here's the rationale for that: some cancer cells inevitably are left behind after surgery. If the immune system is able to deal with them, there's less chance of a recurrence. But the stress of surgery plus the use of pain-killing opioids afterward might reduce the ability of the immune system's natural killer cells to search for and destroy wayward cancer cells. This stress may be less when regional anesthesia is used. A study published in 2006 by researchers in Ireland and the United States showed that breast and prostate cancer patients who received regional anesthesia were less prone to recurrence of the disease. Two ongoing clinical trials are looking into this, but we won't know the outcome for at least three years. We also need to know much more about how morphine might affect cancer recurrence in humans.
Andrew Weil, M.D.