Choosing the Best Breast Cancer Treatment?
I had a lumpectomy for breast cancer and have just learned of an old friend who had a mastectomy. She apparently wasn't told that lumpectomy was an option. Aren't doctors supposed to tell women about both types of surgery?
Andrew Weil, M.D. | June 12, 2012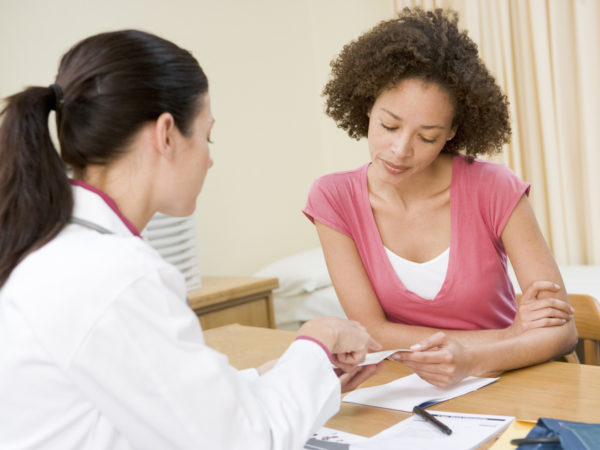 Let's leave aside your friend's case – we don't know the specifics, and it's possible that she is among the small percentage of women for whom a lumpectomy isn't appropriate. In general, however, doctors are supposed to fully inform breast cancer patients of all the surgical options. Unfortunately, it appears this isn't happening as often as it should. A study published in the January, 2012, issue of the Journal of the American College of Surgeons found that fewer than half of the breast cancer patients contacted by the researchers said that their surgeons had asked them about their personal preference for lumpectomy or mastectomy prior to the surgery.
Researchers at the University of North Carolina contacted 746 women who had surgery for stage one or stage two breast cancer at four prestigious medical centers: two in Boston, one in San Francisco and one in North Carolina. They found that only 56 percent of the women who responded to the survey were aware that survival rates are the same with lumpectomy and mastectomy. Even fewer of the women (46 percent) knew that the local recurrence rate for breast cancer is higher after lumpectomy than after mastectomy.
Some of the women who responded to the survey indicated that they preferred mastectomy but reported that their doctors tended to discuss the advantages of lumpectomy; many of the women didn't remember being asked which treatment they preferred.
Beyond the choice of surgery, several studies have shown that many women are not adequately informed – or informed at all – about breast reconstruction following mastectomy, a procedure that has positive cosmetic and emotional effects. A study presented at the December, 2011, San Antonio Breast Cancer Symposium showed that fewer than one in four women with insurance has breast reconstruction immediately after a mastectomy. The researchers found that although the use of immediate reconstruction has increased over the past decade, rates remain low. More than 100,000 insured women with breast cancer were included in the 10-year study.
Earlier research has shown that only one third of women undergoing operations for breast cancer reported that their surgeons had discussed reconstruction with them. In addition, in 2008, the New York Times reported that plastic surgeons often fail to tell patients about new and better reconstructive procedures, perhaps because the surgeons aren't trained in the newer methods or because some of these surgeries are less profitable for doctors and hospitals. Health insurance companies are required by federal law to cover breast reconstruction surgery following mastectomy.
If doctors aren't routinely providing enough information, women are going to have to ask the right questions, but that's a lot to expect of anyone under the stress of a breast cancer diagnosis.
Andrew Weil, M.D.