Can Diet Prevent Pancreatic Cancer?
I heard that diet can reduce the risk of pancreatic cancer. What kind of diet would be necessary? My father had pancreatic cancer, and I understand that I'm at higher risk because the disease is in my family.
Andrew Weil, M.D. | November 4, 2013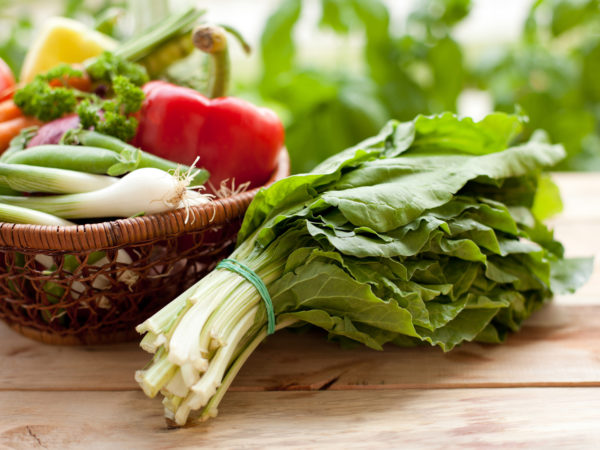 Cancer of the pancreas used to be considered relatively rare, but its incidence has been slowly increasing, likely because of the rising numbers of older adults in the U.S. (this kind of cancer is more common with advancing age; most cases develop after the age of 60). In fact, pancreatic cancer is now the fourth leading cause of cancer death, and it is expected to move up to second place, possibly as soon as 2015, according to the Pancreatic Cancer Action Network.
The disease is more common among men than women and occurs more often among African-Americans than among any other group. The risk of developing it triples if your mother, father, sister or brother had the disease. A family history of colon or ovarian cancer also increases risk. In addition, smokers are two to three times more likely to develop the disease than nonsmokers. Diabetes and being overweight are also risk factors, as is, possibly, excessive alcohol consumption. Bear in mind, however, that most people with these risk factors do not develop pancreatic cancer. And many people who do get the disease have no risk factors at all.
A recently published National Cancer Institute (NCI) study found that a healthy diet – along the lines of the 2005 federal dietary guidelines which emphasize eating a variety of fresh fruits and vegetables daily – reduced the risk of pancreatic cancer by 15 percent among the more than 500,000 participants ages 50-71. In addition to focusing on fruits and vegetables, lean meats and low-fat dairy products, the guidelines call for limiting consumption of saturated and trans fats, cholesterol, added sugars, salt and alcohol. While the study didn't prove that the diet was responsible for the decreased risk, it did show an association between adhering to a healthy diet and a lower risk of pancreatic cancer.
Study leader Hannah Arem was quoted in news reports as saying that the researchers also tested the influence of education, smoking history, physical activity and vitamin use, plus other factors, but noted that the 15 percent reduction in risk could be due to healthy behaviors that the investigators didn't ask about. The NCI researchers also found that the association between diet and a lower risk of pancreatic cancer was stronger in overweight or obese men, but not in overweight or obese women. The study was published online on August 15, 2013 in the Journal of the National Cancer Institute.
An earlier study from the University of California at San Francisco, published in September 2005, found that eating five or more servings per day of yams, corn, carrots, onions, and similarly colored vegetables is associated with a lower risk of pancreatic cancer. Eating spinach, kale and other dark green leafy vegetables, as well as cruciferous vegetables such as broccoli and cauliflower, also lowers the risk.
The researchers asked 2,233 men and women, including 532 pancreatic cancer patients, how much produce they ate. Then, they looked at the eating habits of the cancer patients compared with the eating habits of the others.
Tomatoes and other vegetables also were beneficial but not as protective as the yellow vegetables mentioned above or the dark green leafy vegetables. Eating citrus helped somewhat but not as much as vegetables. And overall, raw vegetables seemed to provide more protection than cooked vegetables. The study was published in the September 2005 issue of the journal Cancer Epidemiology Biomarkers & Prevention.
Andrew Weil, M.D.