Banishing Breast Cancer?
I was treated for breast cancer five years ago and have been taking Tamoxifen ever since. I'm supposed to stop now. What can I do to prevent a recurrence?
Andrew Weil, M.D. | December 18, 2003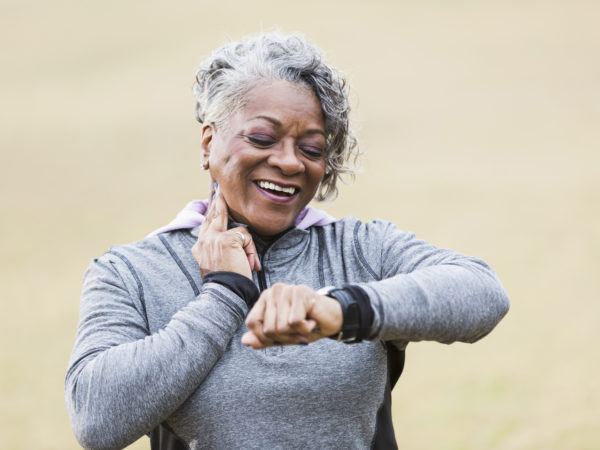 Updated on 6/28/2005
Tamoxifen is an oral drug that blocks the effects of estrogen, the hormone that promotes growth of some breast cancer cells. It can help prevent recurrences of estrogen-receptor-positive breast tumors and is usually prescribed for five years after the primary treatment. Oncologists see no benefit to taking Tamoxifen for more than five years, both because patients are then past the time of highest risk for recurrence and because Tamoxifen can become less effective after an extended period of use, and yet half of breast cancer recurrences occur five or more years after diagnosis.
Results of a clinical trial involving 5,187 women in the United States, Canada and Europe show that another drug, letrozole (trade name FemaraTM), can nearly halve the risk of breast cancer recurrence among postmenopausal women with estrogen-receptor-positive tumors. The results were so dramatic that investigators halted the trial so that they could offer letrozole to women taking a placebo. The study results were announced on October 9, 2003 and published in the November 6, 2003 issue of The New England Journal of Medicine.
Letrozole works by blocking an enzyme (aromatase) that converts hormones from the adrenal gland to estrogen. The effect is to reduce blood levels of estrogen by more than 95 percent. Side effects include hot flashes, night sweats, sore muscles and an increased risk of osteoporosis. A separate sub-study is trying to determine the exact long-term effects of Femara on bone density. There is also concern that this drug might raise cholesterol levels over time.
Cancer experts still don't know how long women should take letrozole and whether doctors should recommend it to all women who have been on Tamoxifen. The current consensus seems to be that women just finishing their five years on Tamoxifen should consider taking letrozole.
You also can try to lower your estrogen levels, and thus your risk of breast cancer recurrence, by losing excess fat if you're overweight, getting regular exercise, reducing or eliminating consumption of alcohol, and eating only hormone-free beef and dairy products (if you eat those foods). Adding soy foods to your diet can also help. Make sure you eat plenty of fresh fruits and vegetables and fish or flaxseed to get omega-3 fatty acids, and consider supplementing with CoQ10, which may be beneficial.
Andrew Weil, M.D.