Antineoplastons: A Bogus Cancer Treatment?
I've heard that the FDA has taken action against Dr. Stanislaw Burzynski who treats cancer with antineoplaston therapy. Can you tell me what's going on and what you think of this treatment?
Andrew Weil, M.D. | April 18, 2014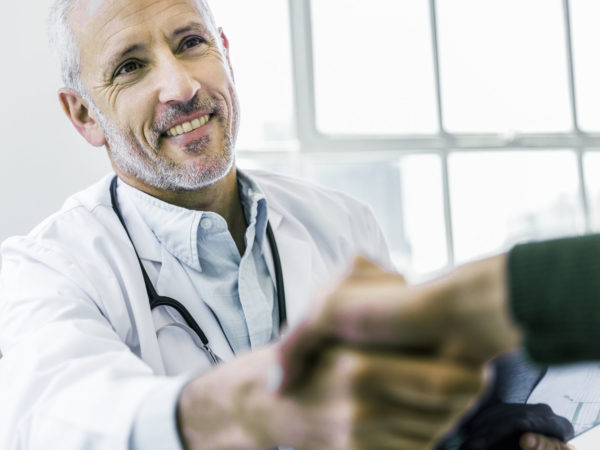 Stanislaw Burzynski, M.D., is a Polish-trained physician who immigrated to the United States. In the 1970s at Baylor College of Medicine, Dr. Burzynski isolated compounds from urine, which he called antineoplastons. He described the compounds as a natural form of cancer protection and began production of synthetic versions of them in his laboratory. In 1977, he opened a clinic in Houston, Texas, where he has since has been treating cancer patients with antineoplaston based therapies.
Despite more than three decades of use by Burzynski, we really have no idea of how well this therapy works, or if it works at all. According to the National Cancer Institute, "No randomized controlled trials showing the effectiveness of antineoplastons have been published in the peer-reviewed scientific literature."
In the U.S. today, you can receive antineoplaston therapy only if you enroll in clinical trials at Dr. Burzynski's clinic. In 2009, the FDA warned the Burzynski Clinic about not following the rules for protecting human subjects in its clinical trials. More problems were observed in 2013 during the FDA clinic inspection.
In December of 2013, the FDA issued Dr. Burzynski a warning letter in which it charged that he inflated success rates for cancer treatment with antineoplastons, failed to report side effects, failed to prevent patients from repeatedly overdosing and failed to keep accurate medical records. The FDA also shut down a clinical trial Dr. Burzynski had been running since 1996 after the death of a six-year-old boy. In addition to the FDA action, the Texas Medical Board has charged Dr. Burzynski with marketing his experimental cancer therapies online and in news releases in a manner that is "false, misleading and that violated federal law."
When I last reported on antineoplastons on this site in 2006, Dr. Burzynski claimed to have treated more than 8,000 patients, but his success rates were unknown. His website stated only that he has helped "many" people. As of this writing, his website makes no claims about success.
If antineoplaston therapy is effective, we should have scientific studies showing what percentage of patients treated have survived and for how long, as well as evidence showing how the therapy compares to conventional cancer treatment.
According to the American Cancer Society (ACS), the cost of antineoplaston therapy at Dr. Burzynski's clinic ranges from $7,000 to $9,500 per month or more, depending on the type of treatment, number of consultations, and the need for surgery to implant a catheter for drug delivery. Available information suggests that health insurance plans often do not reimburse costs linked to this treatment, the ACS reported.
While antineoplastons are said to be nontoxic, reported side effects can be unpleasant. Reportedly they include stomach gas, rashes, chills, fever, changes in blood pressure, and unpleasant body odor.
Until we have credible scientific evidence describing exactly what antineoplastons are, how they act in the body, and what realistic expectations of treatment with them might be, I see no reason for any cancer patient to consider this route.
Andrew Weil, M.D.
Sources:
"Antineoplaston Therapy", The American Cancer Society, accessed February 4, 2014
"Questions and Answers About Antineoplastons", National Cancer Institute, accessed February 4, 2014 http://www.cancer.gov/cancertopics/pdq/cam/antineoplastons/patient/page2