Marijuana For Broken Bones?
I heard about a study from Israel showing that marijuana can help heal broken bones. Can you tell me whether this is true and where this treatment might be available?
– November 30, 2015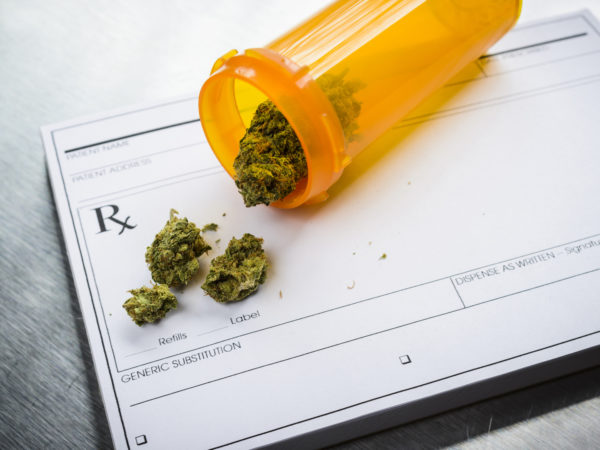 An Israeli study published this year (2015) did find that an ingredient in marijuana might help to heal broken bones, but the treatment is not yet available. I discussed your question with Donald Abrams, M.D., an oncologist at the University of California, San Francisco Osher Center for Integrative Medicine, and an expert on the medical uses of marijuana.
Dr. Abrams says that marijuana might help decrease pain associated with a fracture, but at present, its role in accelerating bone healing itself is theoretical. He points out that the Israeli study was performed in rats with broken thighbones, not in people. We don't know yet if the marijuana constituent tested would be effective in treating human fractures.
He explains that bone cells express receptors for cannabinoids, the active ingredients in marijuana (cannabis). The brain also has a high concentration of cannabinoid 1 (CB1) receptors. When the CB1 receptor in the brain binds with the main psychoactive cannabinoid in the plant (delta-9 tetrahydrocannabinol or THC), we experience the "high" associated with pot. Dr. Abrams explains that humans – and all animal species down to sponges – have cannabinoid receptors, not because we were meant to use cannabis, but because we make our own endogenous cannabinoids known as endocannabinoids. These substances are involved in many physiologic functions, with modulation of pain being one of the most important. Another plant cannabinoid that has been getting a lot of scientific attention is cannabidiol (CBD). Unlike THC, CBD is not psychoactive but has pain relieving and anti-inflammatory activity. CBD is being investigated as an anti-seizure medicine, especially in children with congenital epileptic syndromes, which are difficult to treat.
Dr. Abrams notes that researchers in Israel have been at the forefront of investigating the physiologic role of cannabinoid receptors and endocannabinoids in bone health. In their study, the Israeli investigators found that induced fractures of thighbones in rats healed better when treated with CBD. The healed bone in the CBD-treated rats also appeared stiffer, meaning that it was likely stronger. Fractures treated with THC alone didn't appear to be as strong as those in animals receiving CBD. A mixture of CBD and THC proved no better than CBD alone. The investigators concluded that human trials of CBD should be conducted to see if it improves fracture healing.
However, since CBD is derived from cannabis, the U.S. and many other governments regard it as off limits for clinical trials. In the U.S., cannabis is classified as a Schedule I substance, regarded in law as having no accepted medical use and a high potential for abuse. As a result, it is very difficult for scientists to investigate its medical effects.
Based on animal studies and some preliminary human data, it appears that cannabinoids may boost the effectiveness of narcotic painkillers. Dr. Abrams suggestS that if you break a bone and live in a state with legal access to medical cannabis, you could consider using a CBD-rich strain for pain relief. You should follow conventional treatment recommendations, of course, but you might possibly experience more rapid healing.
Andrew Weil, M.D.
Source:
Yankel Gabet et al, "Canabidiol, a Major Non-Psychotropic Cannabis Constituent Enhances Fracture Healing and Stimulates Lysl Hydroxylase Activity in Osteoblasts." Journal of Bone Mineral Research, March 19, 2015 doi: 10.1002/jbmr.2513