Can Triclosan Cause Osteoporosis?
I'm concerned about my bone density and have heard that exposure to triclosan can lead to osteoporosis. Can you tell me how widely it is used these days and how much of a risk it poses?
Andrew Weil, M.D. |August 19, 2019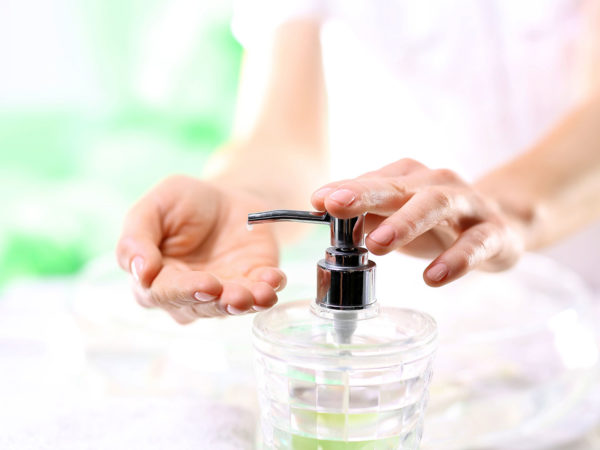 Triclosan is an antibacterial agent used for many years in a wide number of products, including over-the-counter antiseptic soaps, gels and wipes. In 2016 the FDA concluded that manufacturers had failed to prove that products containing this chemical were safe to use long term or were more effective for preventing infections than plain soap and water. However, triclosan is still in widespread use in some toothpastes, shampoos, and deodorants – as well as in cutting boards, and even telephones. Exposure to triclosan is so pervasive that the U.S. Centers for Disease Control and Prevention reports that it can be found in the urine of 75 percent of all U.S. residents, as well as in plasma and breast milk.
With regard to osteoporosis, a team of Chinese investigators first noted laboratory studies suggesting that triclosan may have the potential to adversely affect bone mineral density in cell lines and in animals. They then reviewed data from 1,848 women participating in the U.S. National Health and Nutrition Examination Survey between 2005 and 2010 and found that high levels of triclosan in the women's urine were linked to lower bone mineral density in the thighbones (femur) and lumber spine. This was particularly true of postmenopausal women and put them at increased risk for osteoporosis. Because they also investigated exposure to chemicals other than triclosan as part of the study, the study team said they could not say for sure that triclosan was solely responsible for lower bone mineral density observed.
Triclosan has the potential to disrupt hormones in animals and humans. The chemical also can contribute to antibiotic resistance, might harm the immune system and may impair muscle function. Some research suggests that people with the highest concentration of triclosan in their urine are more likely to have increased incidence of allergies, and exposure to it is also associated with behavioral problems in children. Women's exposure during pregnancy has been linked to lower birth weight, length, and head circumference of their babies.
The best way to protect against any potential health risks posed by triclosan is to avoid products containing it. Use only triclosan-free toothpaste, for example. You can find a comprehensive list of products that contain triclosan on the website of the Environmental Working Group.
While triclosan may turn out to play a role in osteoporosis, I advise you to focus on more important risk factors, principally your calcium intake, vitamin D status, inactivity, and smoking.
Andrew Weil, M.D. 
Source:
Yingjun Li et al, "Association between urinary triclosan with bone mass density and osteoporosis in the US adult women, 2005-2010," The Journal of Clinical Endocrinology & Metabolism, June 25, 2019, doi.org/10.1210/jc.2019-00576