Acupuncture For Fibromyalgia?
Can you tell me how useful acupuncture is for fibromyalgia? I'm wondering if it is more effective than medication and how you would go about finding an acupuncturist who treats the condition?
Andrew Weil, M.D. | August 1, 2016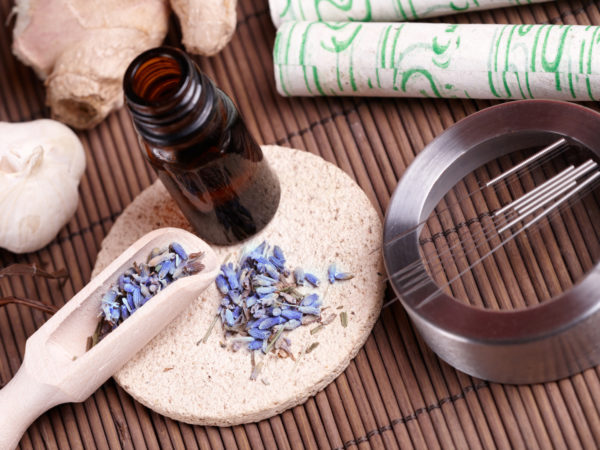 Fibromyalgia is characterized by generalized, aching pain and stiffness of muscles, tendons, and ligaments, as well as point tenderness in various parts of the body. It affects an estimated 5 million people in the United States, mostly women of childbearing age.
There is no apparent cure for fibromyalgia, and it is a difficult condition to treat. Medication is not always helpful. To date, the most effective approaches seem to be massage therapy and physical exercise, specifically aerobic activity, although both tai chi and yoga can help relieve symptoms.
Acupuncture can also be useful. One of two studies published in 2016 found that it can ease pain significantly, while the other documented improved quality of life.
Researchers in Spain reported in February (2016) that a course of nine acupuncture treatments led to pain relief for fibromyalgia patients that persisted for a year. The 153 study participants were randomized to receive individually tailored acupuncture or simulated acupuncture. They were asked to report on their levels of pain and depression and their physical and mental quality of life at 10 weeks, six months and 12 months after their treatments. Over the course of a year, those who had acupuncture averaged a 20 percent reduction in their pain scores compared to a six percent reduction among those who had simulated acupuncture.
Scores on a questionnaire that measures how fibromyalgia affects one's life revealed average reductions in impact of 35 percent at 10 weeks, and a 22 percent reduction at one year for those who had real acupuncture, as opposed to 24.5 percent and 5 percent for those who underwent sham treatments. By the time the study ended, patients who received acupuncture were taking less pain medication (although they were taking higher doses of antidepressants, which might have skewed the positive results).
The other study, performed in Brazil, enrolled 30 women who received acupuncture, electroacupuncture or moxibustion (a Traditional Chinese Medicine therapy that involves burning the herb mugwort on acupuncture points on the skin) once a week for eight weeks. The researchers reported no significant improvement in pain or reduction of tender points at the end of the eight weeks. However, the women treated with acupuncture experienced a significant improvement in vitality, while an improvement in mental health was reported among those treated with electroacupuncture or moxibustion. The investigators wrote that large-scale clinical trials are needed to confirm these effects.
If you decide to try acupuncture as a treatment for fibromyalgia, I recommend seeking out specialists in Traditional Chinese Medicine or others who use it as their main treatment modality. If the practitioner is not a physician, most states require completion of an exam conducted by the National Certification Commission for Acupuncture and Oriental Medicine (NCCAOM).
Andrew Weil, M.D.
Source: Jorge Vas et al, "Acupuncture for fibromyalgia in primary care: a randomized controlled trial." Acupuncture in Medicine, February 15, 2016, doi:10.1136/acupmed-2015-010950
P.A.Dias et al "Short-term complementary and alternative medicine on quality of life in women with fibromyalgia," Journal of Integrative Medicine, January 2016, doi: 10.1016/S2095-4964(16)60235-2