Allergic To The Holidays?
I'm dreading the allergy symptoms I develop every year during the holiday season. Could I be allergic to pine? Should I avoid Christmas trees?
Andrew Weil, M.D. | December 3, 2015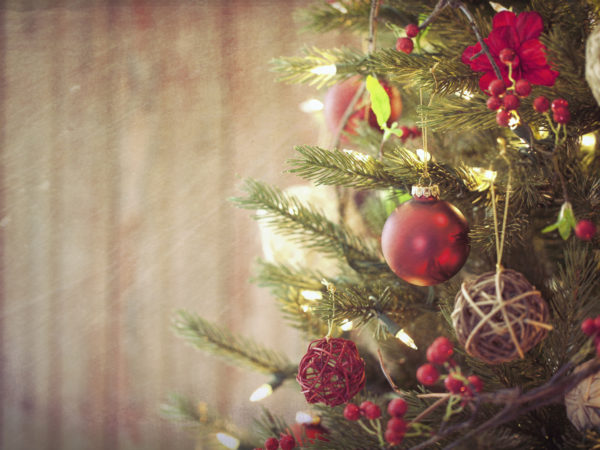 Originally published December 09, 2008.
Allergy symptoms are a common complaint during the holidays, but allergies to pine – and by extension – Christmas trees, are actually rare. A more likely culprit is the mold you might encounter when watering Christmas trees or mold and dust mites that accumulate on ornaments that have been in storage for the past year. If your symptoms develop when you're decorating the tree, you are probably reacting to allergens from dust and mold. You should be able to minimize your exposure, and your symptoms, by washing your hands after taking boxes of ornaments out of storage and unpacking them
However, some research has suggested that mold from Christmas trees themselves may be responsible for at least part of the allergy symptoms encountered during the holidays. In 2007, Connecticut researchers reported to the American College of Allergy, Asthma and Immunology on research that found high levels of mold in a house with an indoor Christmas tree. The investigators took repeated mold counts, which were initially low but rose dramatically after four days, eventually reaching 5,000 spores per square meter. That's five times above normal and more than enough to cause allergy and asthma symptoms.
The researchers suggested that individuals who are sensitive to molds shouldn't keep their Christmas trees for more than seven days. (Artificial trees are not a good alternative since they gather other allergy provoking dust and molds when stored from year to year.)
If you determine that the tree itself is causing your allergy symptoms, just don't keep it in the house too long.
Andrew Weil, M.D.