Is Cheese Addictive?
Can cheese really be as addictive as crack cocaine? This seems unbelievable to me, but I've seen online references to a study showing that cheese is really addictive.
Andrew Weil, M.D. | January 18, 2016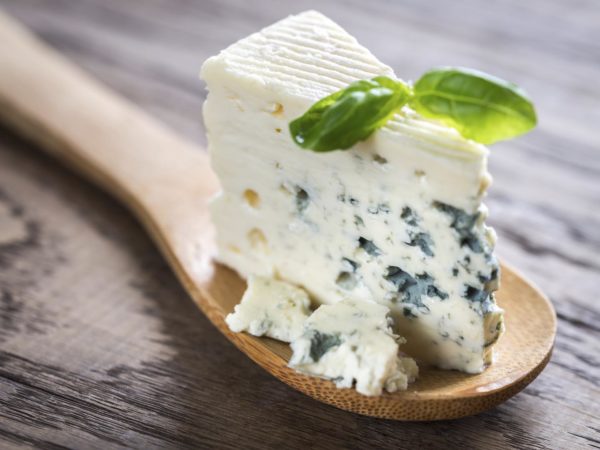 This is far-fetched, and it represents a big stretch of information stemming from a University of Michigan study that investigated whether or not certain foods could be considered addictive. For the study, researchers first recruited 120 participants to complete the scientifically validated Yale Food Addiction Scale and then asked them to indicate which of 35 foods they associated with addictive-like eating. The investigators looked at the 35 foods to see which of their various properties could be related to such compulsive behavior.
Based on the results of these two studies, the research team determined that the foods most associated with "food addiction" were those that are highly processed, high in fat, and high on the glycemic index. Among the foods that ranked highest on their addictive scale were pizza, French fries and chocolate. Earlier animal studies found much the same thing – the foods most likely to trigger addictive-like eating were highly processed foods or those with added fat or refined carbohydrates such as white flour and sugar Unprocessed foods like brown rice and salmon don't appear to do this. The Michigan study didn't link them to addictive-like eating behavior, and we're unlikely to see headlines likening them to crack.
An earlier analysis published in 2014 reported that of the more than 134,000 women participating in the long-running Nurses' Health Study almost six percent could potentially be diagnosed as addicted to food on the basis of their responses on the Yale Food Addiction Scale. Here, too, the most addictive foods identified were processed and other foods high in fat, sugar and salt.
You may wonder what all this has to do with your question about whether cheese is addictive. The Michigan study found no such thing, although one of the problem foods it listed was pizza, which, of course, is usually made with cheese. The leap from pizza to sensational headlines likening cheese to crack cocaine is not supported by the findings of the Michigan study. It looks like sensational journalism to me. Many of the articles I saw online quoted other news items on the subject, not the Michigan study itself.
We still have a lot to learn about food addiction, including whether it meets the clinical criteria for addiction. Still unknown: whether foods considered addictive can trigger the kind of changes in brain function and behavior seen with addictive drugs. If you think you might be addicted to food, you can find the Yale Food Addiction Scale online and test yourself.
Andrew Weil, M.D.
Sources:
Erica M. Schulte et al, "Which foods may be addictive? The roles of processing, fat content, and glycemic load." PLoS One, February 18, 2015 doi: 10.1371/journal.pone.0117959
Alan J. Flint and Ashley Gearhart et al, "Food addiction scale measurement in 2 cohorts of middle-aged and older women," American Journal of Clinical Nutrition, doi: 10.3945/?ajcn.113.068965