Vegan Pet Food?
I recently became a vegan and am wondering about the advisability of putting my dog and cat on vegan diets. Is this something you would recommend?
Andrew Weil, M.D. | September 1, 2017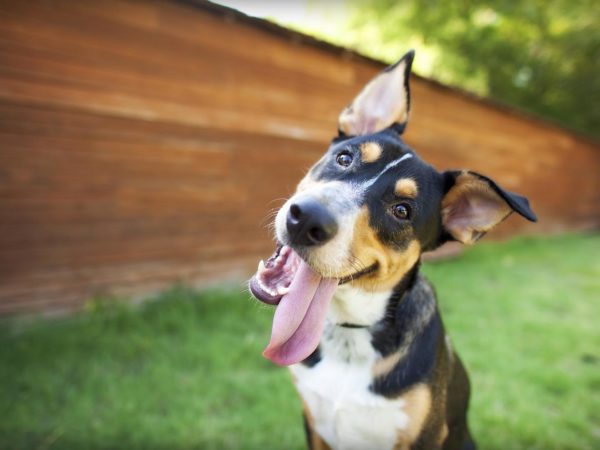 Your dog may do OK on a vegan diet, but not your cat. Felines are obligate carnivores – meaning it is biologically necessary for them to eat meat. Dogs can survive on a plant-based diet, and there are vegan dog foods designed to provide the necessary protein, vitamins and minerals they need. However, we have no long-term studies on the effects of these diets in dogs, so there's no way to say that they will do well.
Veterinarians may recommend vegetarian or vegan diets for dogs that have food allergies, but otherwise, your dog's overall health won't necessarily be better if you remove meat from his diet. First of all, you've got to be sure that the dog food you buy contains the correct ratios of the macronutrients, vitamins and minerals dogs need for good health. Of 13 dry and 11 canned brands of vegetarian dog foods tested in 2015 by veterinary researchers at the University of California, Davis, one did not meet the minimum nutritional standards for protein and six did not meet standards for amino acids that the animals require while 13 others did not meet all pet food label regulations.
If you're thinking about home cooking vegan meals for your dog, bear in mind that this can be especially tricky. It requires an understanding of your pet's nutritional needs as well as a significant investment of time. If this is what you're considering, I urge you to talk to your vet or consult with a veterinary nutritionist about the individual needs of your dog and how those needs change with age.
I have developed a few basic guidelines in sourcing the foods to meet the nutritional requirements of my own dogs and to avoid ingredients and additives that I consider unhealthy.
When shopping for pet food, check labels carefully. Meat, fish or chicken (not "meals") should be the first ingredient listed. Beyond that, I look for grain-free products. Another tip-off to pet food quality is what the packages claim – or more importantly, what they don't claim – about added growth hormones, antibiotic-fed protein sources, rendered meats, fats or poultry. If the label doesn't explicitly tell you that the product contains none of those additives or ingredients, assume that it does and move on.
I also look for pet foods naturally preserved with vitamin E (mixed tocopherols) and vitamin C instead of BHT or sodium nitrate. And I avoid dyes – the red and green coloring in kibble comes from dyes that serve no purpose other than to look pretty for pet owners, and may be harmful.
Finding healthy, good quality food for pets isn't easy, and it may be even more challenging to provide your dog with a nutritionally complete vegetarian diet. I wouldn't attempt to maintain a dog on a vegan diet without advice from a knowledgeable expert.
Andrew Weil, M.D.
Source:
K. Kanakubo et al, "Assessment of protein and amino acid concentrations and labeling adequacy of commercial vegetarian diets formulated for dogs and cats." Journal of the American Veterinary Medicine Association, August 15, 2015, doi: 10.2460/javma.247.4.385