The Mystery Deck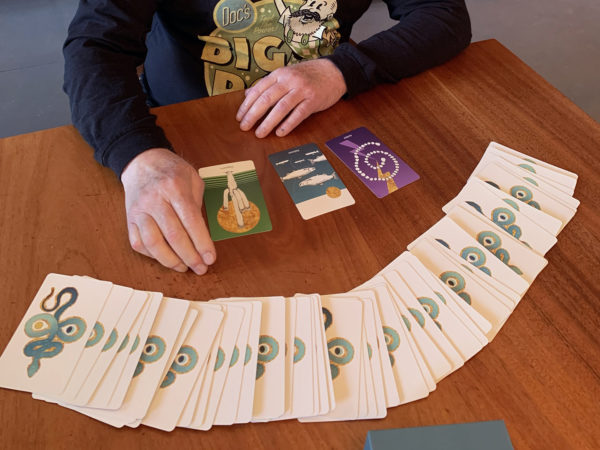 Dr. Weil's newest project, The Mystery Deck, draws from the healing power of nature.  The Mystery Deck is an oracle or divination card deck that can help you develop your intuition and use it to guide you in making better decisions and attain greater wellness. The natural world, with its animals, plants, minerals, and energy, embodies all the patterns of life. Learning about these universal symbols is a way of learning more about yourself.
An interview with Dr. Weil:
What led you to create this oracle deck?
I've been struck by the rapidly growing popularity of divination decks. Many, like Tarot cards, use astrological and other esoteric images. I wanted to create a deck grounded in science and aligned with the philosophy of Integrative Medicine, which regards nature as the source of healing. It was very satisfying to do this with my friends and colleagues, Dr. Ann Marie Chiasson and Sachia Kron. We think you will have fun working with our cards.
Why did you call it The Mystery Deck?
The literal meaning of mystery is "hidden," in reference to secret or protected teachings and rites. In choosing the word to name our deck, we mean to call attention to the deeper symbolism of the natural world in order to use it for personal growth.
How do oracle cards work? Are they really effective ?
There are many ways to consult an oracle, even just opening a book and randomly putting one's finger on a sentence to get an answer to a question. We find that these cards with their nature symbolism are particularly useful.
The principle behind drawing cards to understand patterns in your life is synchronicity, thetendency of similar events to happen together in time, independent of cause and effect. Carl Jung emphasized its importance in his psychoanalytic work. Synchronicity assumes that the pattern revealed in a random selection of cards corresponds to that in your present circumstances and is often easier to interpret. The key is to ask a question prior to pulling a card.
Does using this deck help you personally?
Yes, I find it reinforces what I think is going on much of the time. Sometimes it makes me aware of aspects of an issue or problem that I have not considered. Many who use these cards report similar effects to me.
The Mystery Deck, the latest publication from Andrew Weil, M.D., is now available at themysterydeck.com.