What's with Camu Camu?
What can you tell me about camu camu, which is supposed to be the latest and greatest in antioxidant fruits? Is this just a lot of hype or is there something special about these berries?
Andrew Weil, M.D. | November 7, 2014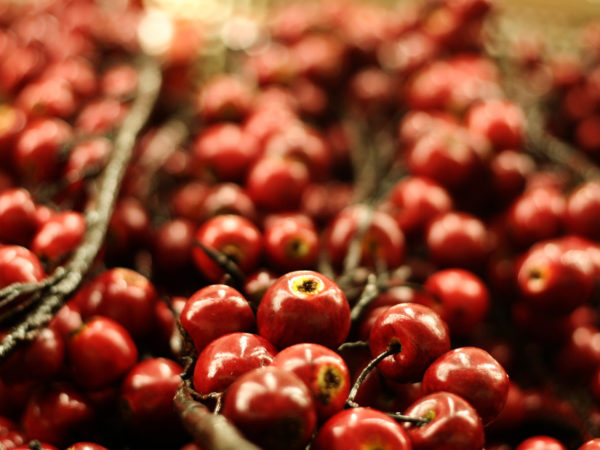 Camu camu berries come from the Amazon rainforest and are being promoted for their antioxidant power and purported anti-viral properties. They are said to help treat herpes, shingles, and the common cold.
The berries do provide antioxidants, but studies have been limited so we don't know very much about any health benefits. National Public Radio (NPR) ran an amusing report on camu camu in July of this year (2014), pointing out that its correspondent in Brazil was unable to purchase the fruit at any local market or to even find Brazilians who knew anything about it. However, the NPR report did quote a researcher at Brazil's National Institute of Amazonian Research who said that every 100 grams of camu camu provides up to six grams of vitamin C, 100 times more than you would get in 100 grams of lemon.
Currently, I understand that you can get camu camu only in supplement form because it is too difficult to ship the fragile ripe fruit. Even if you could buy the berries in the U.S., they may not acquire much of a fan base because they're quite sour. According to the NPR report, consumers who bought camu camu in Brazil didn't return to the market for more, probably because they found the taste off-putting. Present appeal of camu camu seems greatest in the U.S., Europe and Japan, which are importing supplements claimed to be better for health than açai berries, another touted "super food" from South America.
Marketers of camu camu claim that it can be used for eye conditions, including cataracts and glaucoma, as well to treat asthma, atherosclerosis, chronic fatigue syndrome, depression, gum disease, headaches, and osteoarthritis. It's also supposed to increase energy and stimulate the immune system. That's quite a list, but a review of research from the Natural Medicines Comprehensive Database shows that while camu camu contains vitamin C, beta-carotene, fatty acids and protein, there's not enough information about the fruit to determine whether or not it is effective for the prevention or treatment of any illness.
Camu camu may be the latest and greatest super food fad, but I recommend sticking closer to home for your antioxidants. Opt for organically-grown blueberries, which are easily obtainable in fruit form, are much less expensive, and give you fiber as well as antioxidants. Black raspberries and pomegranates also provide health benefits documented by good scientific evidence.
Andrew Weil, M.D.