Medical Cannabis In Play?
What's the latest on medical cannabis? I heard that the Supreme Court is finally going to decide this issue.
Andrew Weil, M.D. | September 10, 2004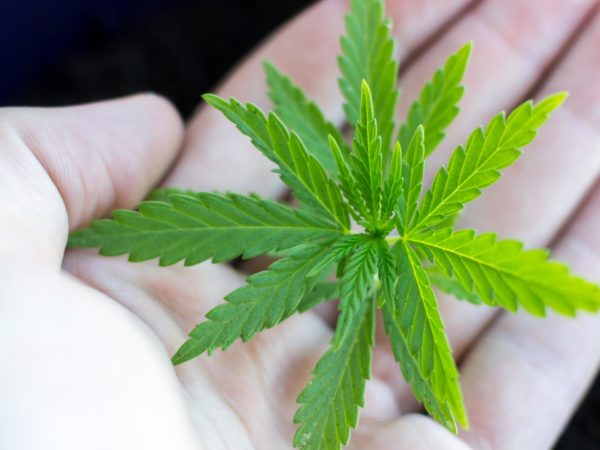 The U.S. Supreme Court has agreed to rule on a case involving medical cannabis. Two California women argue that the Controlled Substances Act of 1970 can't be constitutionally applied to their use of cannabis, which was recommended by their physicians to control pain. One of the women suffers from severe back pain; the other has an inoperable brain tumor. One of the women grows her own cannabis; the other gets hers from her caregivers who grow the pot and give it to her free of charge.
In the most recent decision on this case, a U.S. appeals court in San Francisco found that the "cultivation, possession and use of cannabis for medicinal purposes and not for exchange or distribution is not properly characterized as commercial or economic activity" as prohibited by federal law. This is the ruling the Supreme Court will consider after its next term begins in October.
As matters now stand, California, Alaska, Colorado, Hawaii, Maine, Nevada, Oregon and Washington permit medical use of cannabis and another seven states (Connecticut, Florida, Missouri, New York, Rhode Island, Vermont and Utah) are considering similar laws.
The last time the Supreme Court ruled on a medical cannabis issue, it decided that federal law didn't allow for a "medical necessity" exception to the prohibition on distribution of cannabis.
I'm a strong supporter of legislative action that would allow the medical profession to prescribe (or recommend) cannabis for patients who could benefit from its use. Evidence suggests that in some patients it can relieve pain, nausea, vomiting, and symptoms associated with multiple sclerosis, cancer, and AIDS as well as mitigate side effects of drugs used to treat these diseases. I'm convinced by my own studies that cannabis is much less toxic than most pharmaceutical drugs in current use for these purposes. However, smoking may not be the ideal way to get cannabis's medicinal benefits. We need research to help establish its safety and efficacy for treating a variety of medical problems and to find the best mode of administration. Several prestigious medical groups, including the Institute of Medicine, the American Medical Association and the New England Journal of Medicine, have called for research into the medical uses of cannabis and the best way to make it available to patients who need it.
By the way, a new medical cannabis preparation has been developed in the U.K. called Sativex. It is a whole-plant cannabis extract that is sprayed under the tongue. I hope it will become available in the United States, because it would help clearly distinguish medical use of cannabis from recreational use.
Andrew Weil, M.D.