Is DLPA a Good Option for Chronic Pain?
I have heard that DLPA is good for chronic pain, but I don't see any reference to it on your website. Will it help?
Andrew Weil, M.D. | September 18, 2009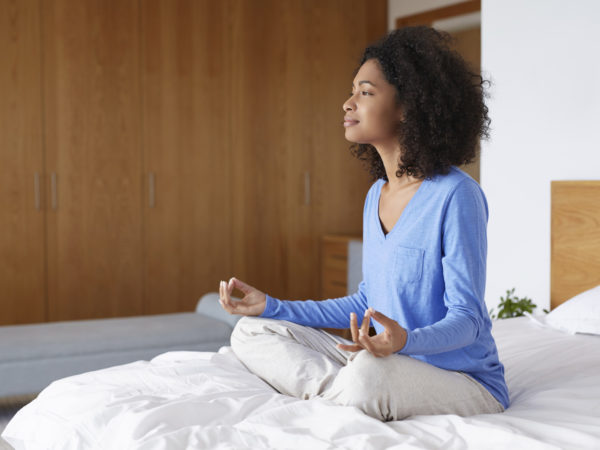 You're asking about a mixture of the two forms of phenylalanine, an amino acid that is the precursor of the neurotransmitters norepinephrine and dopamine. L-phenylalanine has been used for treatment of depression; D-phenylalanine, which is believed to help prevent breakdown of the brain's natural painkillers may help some people with chronic pain. DLPA includes both forms.
I discussed DLPA in my book Natural Health, Natural Medicine and warned that people with high blood pressure should be cautious about taking the L form by itself. The mixture in DLPA is less likely to raise blood pressure.
Today, I find the evidence for DLPA's effectiveness weak and no longer recommend it. I'm familiar with claims that it can help some people get by with lower doses of opiates for chronic pain, but I'm not convinced. Instead, I suggest trying other treatments such as hypnotherapy or acupuncture as well as natural anti-inflammatories such as ginger and turmeric.
Here are some more approaches I recommend for dealing with chronic pain:
See a pain specialist or find a pain center that offers a full range of conventional and alternative treatments.
Try mind-body approaches. Breath work, guided imagery, hypnotherapy and meditation can help you raise your pain threshold, in part by triggering the release of pain-mitigating chemicals in the brain.
Rethink your pain. Use mind-body approaches to help you alter your perception of pain.
Follow my anti-inflammatory diet. Season your meals with turmeric and ginger, natural anti-inflammatory agents than can reduce pain related to inflammation. Or take 300 to 500 mg of an extract of turmeric standardized to 90 to 95 percent curcuminoids up to three times a day (supplemental turmeric may thin the blood, so be cautious with anticoagulant drugs). Look for products that include piperine, a component of black pepper that increases the bioavailability of curcuminoids.
Explore alternative therapies. Massage, movement therapies such as the Alexander Technique and Feldenkrais Method, and acupuncture are natural ways to tackle pain. Percutaneous electrical nerve stimulation (PENS), the use of electric current delivered through acupuncture needles may also help quiet pain signals.
Tailor pain medications to support a healthy lifestyle. This may take some trial and error, but working with your physician you may be able to come up with a combination of pain medication that gives you enough relief to engage in daily activities and exercise. Be sure to speak up if you develop side effects or if a drug isn't working.
Don't suffer needlessly. Get medical help sooner rather than later – chronic pain can trigger anxiety and depression, both of which can make matters worse.
Andrew Weil, M.D.