How Healthy Are Saunas?
I know you're a big fan of saunas. I've heard that they are good for your health besides being relaxing. How often do you need to have them?
Andrew Weil, M.D. | September 11, 2018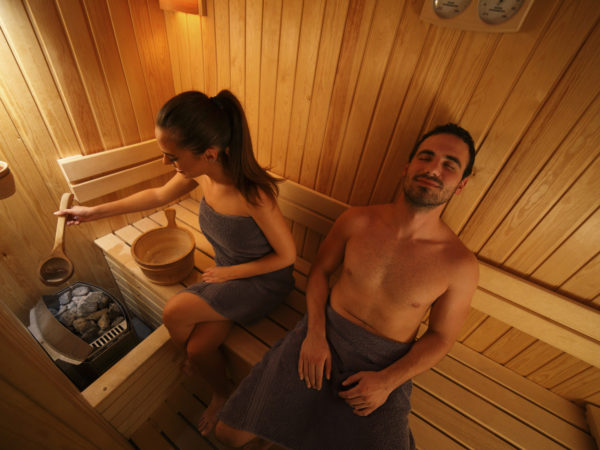 Your question is well timed. A report published in August 2018 details a number of health benefits in people who take saunas regularly, including a reduced risk of high blood pressure, cardiovascular disease and a variety of other diseases. Researchers from Finland's University of Jyväskylä, the University of Eastern Finland and the UK's University of Bristol reviewed the medical literature and gleaned information from more than 70 studies on the effects of saunas on health. I should note that the investigators focused on the types of saunas common in Finland, which usually have temperatures of 80 to 100 degrees Celsius (176 to 212 degrees Fahrenheit) with a relative humidity of about 10 to 20 percent.
In addition to reduction in the risk of high blood pressure and cardiovascular disease, the evidence reviewed suggests that saunas lower the risk of stroke and memory problems. The investigators also reported that saunas were associated with a lower risk of respiratory diseases such as asthma, pneumonia and chronic obstructive pulmonary disease. One study they reviewed found a correlation between four or more saunas per week and a 50 percent lower risk of death from cardiovascular disease. Regular sauna bathing was also associated with a 40 percent lower risk of premature death from all causes.
Other studies showed that saunas relieved symptoms of skin diseases, arthritis and headache. Four or more saunas a week were associated with a 47 percent lower risk of developing high blood pressure and a 66 percent lower risk of dementia and Alzheimer's disease.
To answer your question: it appears that an occasional or weekly sauna probably isn't enough to realize positive effects.
The researchers believe that the health benefits of saunas are linked to their effects on circulatory, respiratory, cardiovascular and immune functions. They noted that regular sauna bathing stabilizes the autonomic nervous system and reduces blood pressure, inflammation, oxidative stress, the circulation of bad ("LDL") cholesterol, arterial stiffness and vascular resistance and added that these effects correspond to those produced by moderate or high-intensity physical activity.
As a sauna enthusiast, I welcome this report's positive findings and hope they stimulate enthusiasm for more frequent use of saunas in North America.
Andrew Weil, M.D.
Source:
Jari A. Laukkanen et al, "Cardiovascular and Other Health Benefits of Sauna Bathing: A Review of the Evidence." Mayo Clinic Proceedings, August 2018,
DOI: doi.org/10.1016/j.mayocp.2018.04.008